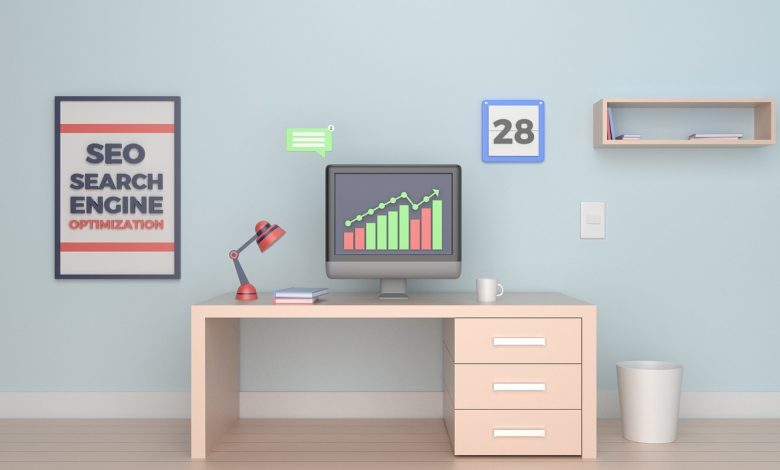 SEO trends have undergone a dramatic change in just a few years. Moreover, because of innovation and advancement in emerging technologies, algorithms are evolving relentlessly. Search engines such as Google will need your unflinching, complete attention, and inquisitiveness throughout the year. However, with the AI-fueled voice ecosystems gaining traction by the day, voice search is transforming the SEO landscape.
According to Forbes, for businesses, SEO plays a pivotal role in grabbing the attention of consumers and driving them to their websites. SEO is instrumental in boosting your websites' online visibility on SERP. Search Engine Optimization helps attract and drive more organic traffic to business sites. The world of technology seems to be constantly evolving. SEO is dynamic and is evolving consistently. It could become highly competitive in the SEO world for business owners.
Mobile Website Optimization Still Going Strong
Way back in 2019, we witnessed the introduction of mobile-first indexing by Google. It implies that Google prefers the mobile version instead of considering the desktop version of any website for ranking and indexing. It seems to be quite logical, as today; approximately 2 billion users access the Internet by using solely their smartphones. It is expected that by 2025 almost 3/4th of the total Internet users will be accessing the Internet exclusively via mobile. Hence, in 2022, it is a good idea to focus your attention on getting your site fully mobile optimized. You should present a user-friendly page for Google to seamlessly crawl all your web pages. In 2022, mobile optimization will still be the key.
The rise in the Popularity & Importance of Voice Search
The voice search craze and popularity will go on rising throughout 2022. As per reports, almost 58 percent of the users rely on voice search to get local business information. Voice assistants like Google Assistant, Siri, and Alexa are already ruling over people's hearts. They are phenomenally popular and play a pivotal role in everybody's daily way of life. Several people have been using a smart speaker ever since voice activation was introduced in everything, right from medical devices to televisions. Voice search is all set to be the chief form of search.
It implies that this trend has to be tackled carefully by businesses. Businesses should concentrate on enhancing conversational marketing skills. Marketers and businesses have to sharpen their skills to translate written content seamlessly into natural language. It could prove to be an effective way for brands, and businesses to connect directly with their clients and prospects on a far more personal footing.
The best way to generate conversational content is to do more research on the Internet. Voice search motivates you to generate content that seems to be less formal and far more conversational. There should be less focus on keywords. The best place to draw inspiration would be the Q & A websites such as Reddit and Quora- both these platforms are brimming with resources.
ALSO READ: SEO TIPS FOR NEW MARKETERS
Increased Accessibility is Key
You need to realize that the number of Internet users has gone up. More and more people are accessing the Internet. Hence, it should be the goal of all businesses to be visible and found by everybody, including individuals with disabilities or visual impairments. Your objective is to ensure that your web content, products, services, and more are easily accessible to everyone, including individuals with disabilities. It will go a long way in providing a much-improved user or customer experience apart from boosting your SERP Rankings.
For enhancing your accessibility, you may follow a few simple tips as mentioned below:
Ensure all pictures have ALT tags for screen readers to read them easily.
Focus on making your website WCAG compliant. It implies that your website fulfills a specified accessibility level that is necessary for individuals with disabilities. You may make slight color contrast adjustments and add subtitles to your videos.
Consider incorporating ARIA attributes for screen readers to smoothly read text, widgets, or even more.
Ethical Link Building Is the Way to Go.
Link schemes are currently severely penalized by Google. As such, be sure to steer clear of stratagems that include paid links, reciprocal link exchanges, or any such non-organic link-building methods. According to the last update, excessive link swaps, exchanging money for specific links, or excessive guest posting campaigns are all regarded as black hat SEO methods. If you wish to see your business go a few notches higher in the Search Engine Results Page or SERP, you may focus your attention on ethical techniques of acquiring quality backlinks. The most effective way of doing this would be by generating content that is bound to attract links organically.
As per experts from top Digital Marketing Company, you should focus your energy and resources to create top-quality content and remember to distribute authentic content across all social media channels like Instagram, Facebook, Twitter, and more. Do not forget that while sharing the link, you should not spam. Your posts should be related to whatever you are promoting if you want positive outcomes.
Video Content Gaining Traction by the Day
People seem to become far more visual while accessing the Internet. The growing popularity of apps such as TikTok, Snapchat, and many such social media platforms is attributed to the fact that they have adopted stories. There has been a sharp rise in the creation and sharing of video content. Moreover, videos could prove to be immensely beneficial not only as an effective SEO trend but also because you will be regarded as a helpful and authoritative source.
It is best to start making a comprehensive list of content ideas for your videos. It may include informative videos, tutorials, product demos, etc. It will become a lot simpler while creating small pieces of video content designed with enticing but short snippets. It will motivate viewers to watch your video, browse through your articles, and assist you in being visible in the video segment of Google Search.
ALSO READ: WAYS TO USE VIDEOS IN YOUR SOCIAL MEDIA MARKETING STRATEGY FOR YOUR BUSINESS
Conclusion
As we are progressing together as a society, the future of search engine optimization is evolving and changing. It is of pivotal importance to embrace these changes to be right on top. You may stay prepared to face whatever comes your way this year. Businesses should stay abreast of the dynamic world of technology, including SEO trends.