Apps & Software
Business
MTN
Ayoba MTN Mobile Money to your loved ones for free
Ayoba is Africa's self-contained and unique instant messaging application that allows users chat, take photos, share videos and send mobile money for free without logging out of the platform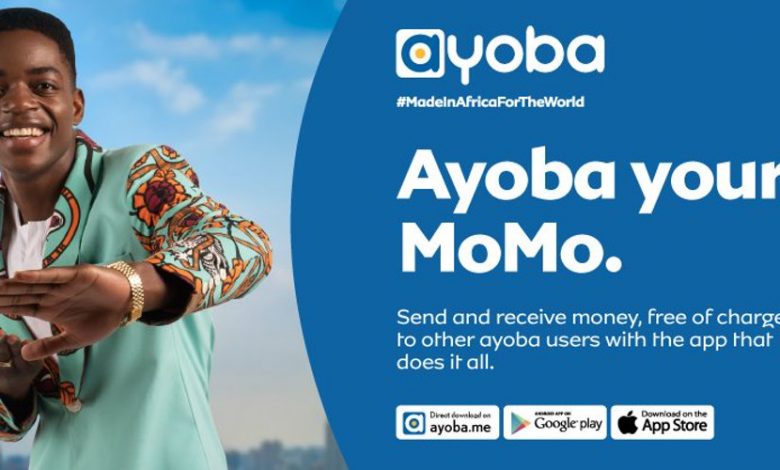 Ayoba is Africa's self-contained and unique instant messaging application that allows users chat, take photos, share videos and send mobile money for free without logging out of the platform.
You can also enjoy music, gaming, fashion, sports and news platforms on Ayoba.
The app is home to 150 channels of enriched content in entertainment, edutainment, and a cocktail of games and loads of free music from a wide selection of playlists.
Yo! This app does it all, no cap. You can chill and have a life inside Ayoba, and the best part is that sending mobile money is free of charge to fellow ayoba users. Plus, it is not limited to only MTN customers, anyone even those on other networks can also use it.
So it is Januworry and you are broke, ask your pal to ayoba you some ka money.  Download the app and ayoba dope hits to take you through the festive season hangover.  Why crack up by yourself when you can ayoba funny memes to your friends and enjoy the vibe together?
ALSO READ:Ayoba Users to Send MTN MoMo For Free in 'Life inside ayoba' Campaign
Leave all the stress behind, ayoba your location, MoMo, chats, photos, games and fashion all in one app by simply downloading the ayoba application available on android and ioS devices.
To send and receive MTN Mobile Money using the Ayoba app, three things to keep in mind, one, you need to download the Ayoba app, two your number has to be registered to MTN mobile money and three, the recipient has to be registered to MTN mobile money. When all is well, you're good to start making in-app person to person mobile money transactions with Ayoba.
The app is available for download for Android and iOS users from your respective stores. After downloading the app, signup and get started.
To send money with/within the Ayoba app (this can be done while your chatting);
Within the app, select a contact to send money. To do this, at the right-top corner of the app, tap the Plus (+) sign to display your contacts. Proceed to select the contact you wish to send money to. NOTE: If the contact is not listed in your contact, it means s/he does not have the app. However, Ayoba still allows you to send money even to contacts without the app. To do so, tap the Plus (+) sign to display contacts >> click on the three-dotted icon on your top right and select show SMS contacts, then proceed to select the contact to send money to.
From the open chat window, tap the attachment symbol and from the list of tabbed displayed options, select the money option. Proceed to choose 'Send MoMo'.
From the displayed contact page, enter amount to send, and a message for the receiver, then tap send.
From a confirmation popup, tap continue to enter your 5-digit MTN mobile money PIN.
On approval, the money will be sent to the recipient with a notification of the amount and message in the Ayoba app. The receiver will receive the mobile money message showing the amount of money sent and the message attached.
Don't say I did not put you onto something great.
ALSO READ:Ayoba Now Allows in-app MTN Mobile Money Transactions