Business
Cryptocurrency
Interviews
News
All You Need to Know About Yellow Card and How You Can Benefit
Yellow Card is not an investment company but offers people an opportunity to make money through trading crypto, especially Bitcoin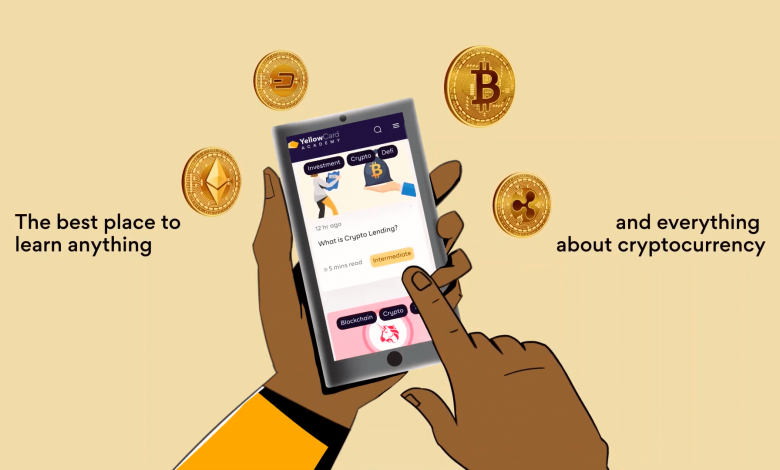 Yellow Card has since 2019 supported Ugandans that need to get onto the new financial train of Crypto, offering them the most secure web and app based wallets to trade Bitcoin, Ethereum and Tether in Uganda.
Trading Bitcoin, Ethereum and Tether in Uganda has grown tremendously as more people are more interested in the trade than never before. It is therefore important to understand which wallet you are trading with. PC Tech had a one-on-one with Yellow Card's Country Director – Abel Namureeba affirming to Yellow Card being the best, most secure and accredited – here's why.
What is Yellow Card?
Yellow Card Financial is an American Financial Technology (FinTech) startup focused on building a new financial infrastructure for the African continent. To pursue its ambitious goals the company recently raised $1.5 million from the Celo Ecosystem fund, an initiative of the Celo and Andreessen Horowitz, a prominent Silicon Valley venture capital fund.
Yellow Card is not an investment company. However, we offer people an opportunity to make money through trading crypto, especially Bitcoin.
Is Yellow card a registered entity with the financial regulator bodies of Uganda?
Yes, Yellow Card is a registered entity in Uganda under Uganda Registration Services Bureau (URSB) and Financial Intelligence Authority (FIA) of Uganda. This mainly is to assure users that Yellow Card is not a ponzi scheme or a scam.
What's the minimum deposit/withdraw on the yellow card app?
The main goal of Yellow Card is to bring about financial inclusion for all. This is mainly explained by their minimum deposit/withdrawal charges which are as low as Ugx15,000.
What are the KYC tiers and its limits?
Yellow Card has taken keen interest in averting money laundering, fraud and terrorist financing, that's why we have taken an effort to know our customers. To use the Yellow Card Wallets, one is required to sign up provide name, email address and phone number-all this can be done in under a minute.
How can I make money with a yellow card?
Making money from Yellow Card is pretty easy – All you have to do is signup for the Mobile or Web based Yellow Card Wallet, and the process is simple and fast (takes less than a minute). Through Yellow Card's multiple payment methods like Mobile Money or Bank, load money onto your account and trade bitcoin, ethereum or Tether. The beauty about this is that you can also trade against the Ugandan Shilling.
The other way you can make money from Yellow Card is through their referral system where you share your referral code to your friends and family and you earn a 20% commission of the fees charged from the transactions of the people you referred.
What is the Yellow Card Academy
The Yellow Card Academy is a virtual platform that offers simplified guides to understand crypto, blockchain, trading strategies and personal finance on your journey to financial freedom.
The Yellow Card Academy portal is very easy to use as it also offers you a glossary which makes it easy for you to get to know over 200 definitions of crypto terms on the go and a no-nonsense beginners guide to get you right into what you need to trade.
And all this is totally free.
Where is Yellow Card located in Uganda?
Yellow Card is located at Ntinda Complex, Block B, Level 3, at the Innovation Village.