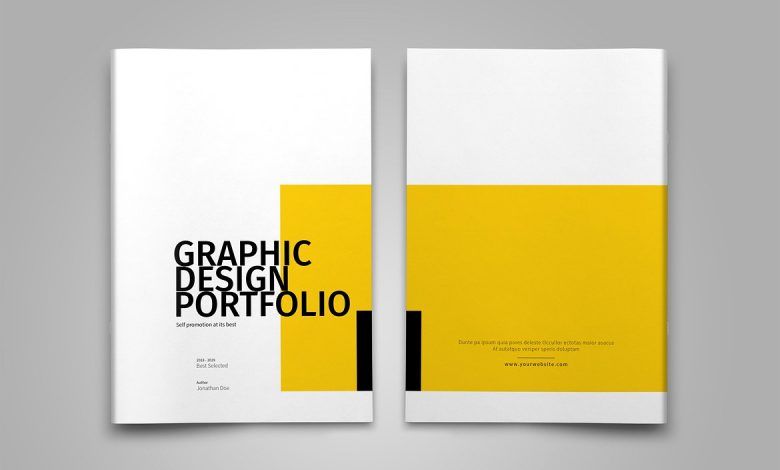 All graphic and web designers must carry a beautifully designed portfolio. It's one of the best ways to set themselves apart from beginners and display their professionalism. Many designers uniquely create a web design portfolio to showcase their best work to their customers and promote their skills.
A navigable and unique web design portfolio will tell you a lot about the design aspects, besides the technical perspective of creating a website. It will give you an excellent idea about the type of abilities the designer has in store. Apart from that, the portfolio stands out to reflect the designer's professionalism, attitude, and passion. Creating an excellent portfolio will help all the designers establish credibility and rapport with their customers.
10 Amazing Web Design Portfolio
If you wish to create the best website portfolio for yourself, you can check out some of the currently available portfolios on the internet. These uniquely designed and the best web design portfolio examples will surely provide you with many ideas for your own portfolio. Check them out.
1. Alex Coven
Web and graphic designer Alex Coven has a beautiful portfolio. His website has a hamburger menu located on the left side and has smooth scrolling animation and effects. Alex also utilizes his portfolio to highlight all his projects with full-screen pictures and also enables individuals to learn more about his work through his case study work.
2. Ben Mingo
Ben Mingo is a graphic designer from California. He has one of the best design portfolio websites where displays his unique work and employs an out-of-this-world strategy to magnify the user's experience. He has replaced the mouse wheel with a drag and clicks option to traverse the whole website.
3. Etienne Godiard
Etienne Godiard is a professional graphic designer from France. When compared with others, Etienne has a website portfolio that is truly one-of-a-kind. The entire website is powered by WordPress, where people have to scroll through the portfolio products by scrolling down or up.
4. Oliver Guilleux
Oliver Guilleux is a French freelance WordPress developer, and his website is powered by WordPress as well. Apart from that, he also uses his own design for his portfolio website. Guilleux likes vibrant shades and gradients, which you will come across throughout his entire website. Apart from that, he also uses a background, which is fully animated.
5. Eugene So
Eugene is a web designer from Rhode Island. She has a unique graphic designer portfolio website that has a modern-style split-page design. Eugene's one half of Eugene's website displays the pictures of her project, and the other half contains information about her work. All the products in her portfolio open up on the same window without any loading delays.
6. Kuon Yagi
Kuon Yagi is a professional UX and web designer from Tokyo, Japan. Yagi's portfolio stands out as one of the best web portfolio examples for all beginners or amateurs. His website is filled with vibrant shades and animation, along with an interactive background. Also, the transition effects are one of the main reasons that make his portfolio stand out.
7. Marco Marino
This Italian UI & UX designer also has a unique portfolio. Marco Marino utilizes a static site with no-scrolling and an animated background. Marino is huge in minimalism because the homepage of his website uses only 20 words. The portfolio page is the critical feature of Marco's website, and it only displays the name of the projects he worked on.
8. Karen Song
Karen is a user experience and visual designer and works with numerous well-known companies, such as Ford and Microsoft. Song's website features only a minimal, which displays all her previous work. Her site has a primary image gallery option that shows a bit of information on each picture when you hover over them.
9. Daniel Polevoy
Daniel is a professional and skilled product designer, and his website utilizes a scrolling design, highlighting all his past projects. You can see all his projects one at a time while you keep scrolling down. On the other hand, his website is also powered by WordPress.
10. Julie Bonneymoy
Julie Bonneymoy is a freelance web designer from Amsterdam, Netherlands. Her portfolio contains a fun welcome message, an animated background, and a quirky design. It will start getting a lot better when you keep scrolling way down further. Julie's website also carries a lot of transition animations.
Useful Tools That Will Help You Design Better And Faster
When you have decided to create one of the best web design portfolios for yourself, you require an excellent tool for the job. This is where Wondershare Mockitt comes in. It's the best software for creating beautiful portfolios. Mockitt provides some powerful tools to help you make one of the best design portfolio websites with no hassle. Look below!
Flow chart tool: The tool will enable you to understand the progress and flow of your design. Apart from that, it will also tell you how far you have reached within your project. In return, it will help you send out a clear message to your customers once the project is completed.
Design tool: The design tool can provide you with real-time collaboration with your designing team. It comes with a diverse range of vector tools, widgets, pen tools, and page layout tools. You can easily make design standards and specifications for your design team so that they can follow them.
Prototyping tool: This particular tool can help you build a mockup that looks appealing in the eyes of the consumers. The tool comes with a drop and drag option along with a wide range of templates and widgets.
Conclusion
Creating or building a web design portfolio takes time, energy, and patience. It's essential to make a portfolio that can easily grab the attention of the users or consumers. Whether you want to upgrade a current portfolio or wish to create a brand-new one, you can use Wondershare Mockitt for the job. The software comes with unique features, and it's like the other designing tools you come across in the market.