Apps & Software
Editor's Pick
Mobile
Opinion: Why Dream11 is the Best Fantasy Gaming App
Dream11 has the biggest prize pool of them all. Not only the prize amount, but the variety of contests Dream11 offers is also unmatchable.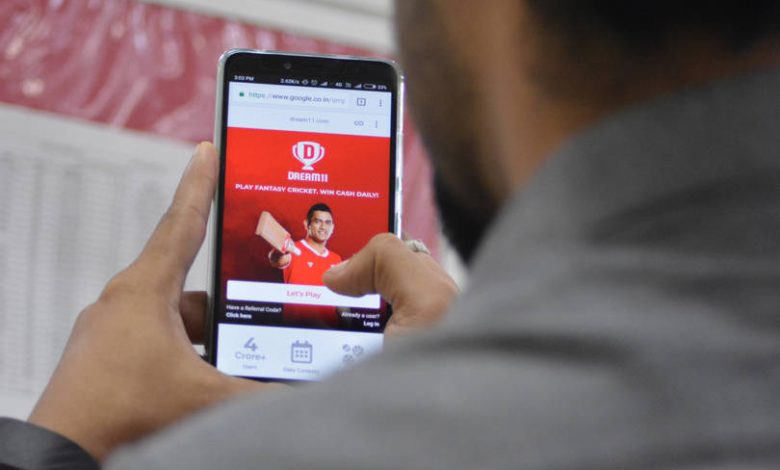 Who would have imagined that the introduction of an app would change the fate of a whole industry and bring a revolution in India? Dream11 did the same. The app emerged as the leader and paved the way for fantasy sports in the nation. Started as a personal project at a point in time, Dream11 has emerged into a giant company with over 90% share of the total fantasy gaming space.
What makes Dream11 so popular? Why is it the best fantasy gaming app? Let's discuss
Number of games available
Dream11 is a fantasy sports platform that allows a user to play multiple fantasy games. While fantasy cricket is the most popular game in India, not everyone would play it. Dream11 caters to the need of most of the users as it offers multiple fantasy games, including cricket, football, kabaddi, basketball, hockey, baseball, and handball. A user could pick the game of his choice and start playing on the platform.
The vast number of options available attracts more users that makes it into an all-in-one fantasy sports app. If a user wants to play 2 or 3 fantasy games, then he does not have to look for a different platform. He could switch between the games simultaneously on the same app.
User-friendly interface
Dream11 app is very pleasing to the eye. Its color pattern (red and white) is soothing to the eyes and has minimalist look. Moreover, the app is pretty easy to operate. Any new user or a person who doesn't know anything about the app/platform could find his way around. It easy to use, and one could switch between the games in no time.
The app is fast and responsive which attracts a ton load of users.
Easy to grab fantasy points system
Understanding the fantasy points system is the key for a user to participate in any fantasy contest. If a user does not understand the points system, he won't participate in the game. Dream11 has an uncomplicated fantasy points system for every fantasy sport. You talk about cricket, football, or kabaddi – each game has an easy-as-pie fantasy points system. One could understand the rules and the points system effortlessly, and it is one of the biggest reasons Dream11 has successfully attracted so many new users.
There are several sites that are into this niche and provide dream11 prediction for the users in order to help them in winning the games.
Variety of Contests
Dream11 has the biggest prize pool of them all. Not only the prize amount, but the variety of contests Dream11 offers is also unmatchable. Dream11 has two contests – free and paid. Free contests are practice contests which any user could join to sharpen up his skills. There are majorly three types of paid contests – Grand Leagues, Mega Leagues, and Small Leagues.
The leagues with 2 to 20 players are considered as the small leagues. The leagues consisting of over 20 to 100 players are considered mega leagues. And the leagues with over 100 players are considered grand leagues.
Dream11 also offers paid contests for all budgets. Now you could join the grand leagues in the major games for as low as INR 1. A user could join a contest suiting to his needs, skills, and budget.
Easy deposit and withdrawal system
Dream11 has a smooth deposit and withdrawal system. Once the account is verified, a user could easily deposit the money to his Dream11 account using your debit/credit card or net banking. Dream11 has a hassle-free withdrawal system as well. A user could withdraw his winnings easily once the winnings cross the INR 100 mark.
The amount is transferred to the bank account within seconds of the transaction. A user could also transact by using UPI or any e-wallet. Such transparent transactions have added a lot of credibility to Dream11 and they have been able to win the trust of their users.
Constant Upgrades
Dream11 prioritizes its users-retention above anything else as they keep updating itself to cater to the ever-growing demands. With a massive gain in their popularity and user base, Dream11 increased the maximum number of teams per user from 6 to 11. They keep on updating their fantasy points system and rules to add more excitement to the game. Also, they have added some features like chat and feed where Dream11 users could grow as a community and connect within themselves.