Apps & Software
Company News
Entertainment
Featured
News
UgaTunes App To Allow Ugandan Artists Digitally Distribute Their Music Globally
UgaTunes app developed to help Ugandans artistes both already established and upcoming digitally share their music in Uganda and globally as well as earn from their work.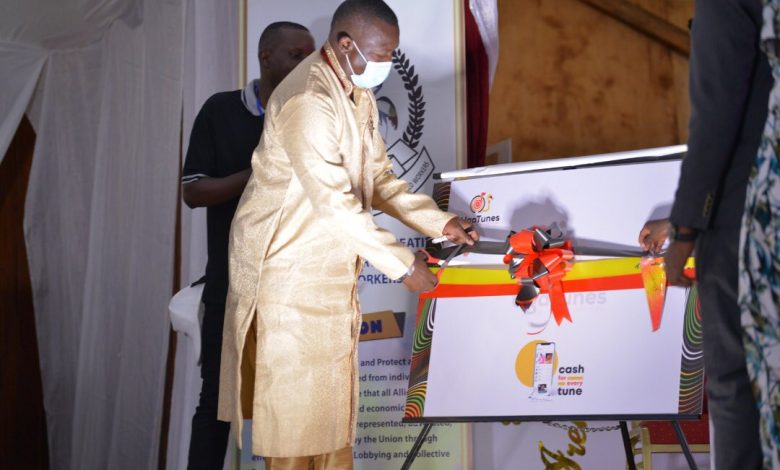 Over the weekend, Tune Hub Uganda Limited launched their application, UgaTunes to see Ugandan artists both already established and upcoming, digitally distribute their music globally —with the aim to reach international platforms as they earn some money off their music every time a subscriber listens or downloads their music.
The initiative, UgaTunes is a platform developed by Ugandans for Ugandan artists, and is highly supported by General Salim Saleh, who during the launch of the app at Pope Paul Memorial Hotel in Mengo on Saturday, said that the music industry in Uganda is not commercialized, where artists are getting less compared to how much they spend making their music. Thus, backing the idea of having a platform —UgaTunes where they (artists) can earn more from the music not just within Uganda but across the global.
Like most subscription-based music services, artists will earn when subscribers listen to their music, as well as from when their music is downloaded. Artistes that reach a threshold of USD$100 (approx. UGX370,000) in earning, can be able to make withdrawals is paid via mobile money.
Artistes that signup on the platform will be able to own and control their music, distribute their music, and receive distribution royalties while they monetize their music. Tune Hub says UgaTunes promises to allow musicians retain rights to their songs and allowed to distribute the songs on their personal social media platforms including YouTube, Facebook, Instagram, Twitter among others to get more listeners.
The platform comes as a ray of hope to Uganda's entertainment industry which has been hit covid-19 pandemic that has seen the country go through a year-long shut down. Unlike the past times when musicians earned from concerts and performances, it hasn't been the case since the outbreak of the pandemic that saw President Museveni ban public gatherings. Thus, the app/service will allow the artists make money from their music.
UgaTunes will assist artistes continue being creative with support from their fans so as they can reach more audiences from outside Uganda digitally.
"Digital music distribution is a crucial part of sharing music with your fans. By partnering with UgaTunes, you can upload your music and have it delivered globally to all major platforms," Fred Mwebya, one of the platform's proprietors, said at the launch.
The app is available for download on Google Playstore (Android).