Innovation
Investments
News
Opportunities
Startups
5 Startups Share $10,000 From The NTF IV Grant Program
ITC to fund 5 startups selected by representatives from the Ministry of ICT, NITA Uganda, ICTAU and the 97 Fund from the NTF IV Grant Program.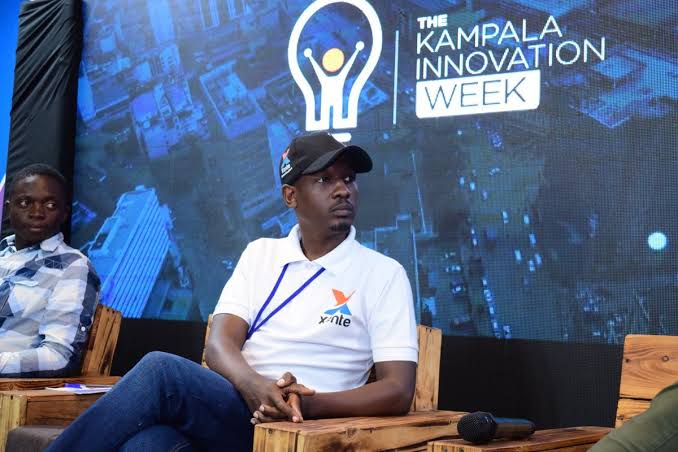 The Netherlands Trust Fund IV (NTF IV) recently organized a pitch competition in partnership with the 97Fund where 10 beneficiary startups got the opportunity to pitch to a jury and only 5 startups selected by representatives from the Ministry of ICT, NITA Uganda, ICTAU and the 97 Fund to share a grant of USD$10,000 (approximately UGX37 million).
The main objective of the grant provided by International Trade Centre (ITC) is to help the startup founders be in position and able to build back better in 2021 and to support the companies remain even more resilient. The 97Fund in addition will provide technical assistance to the winners on top of the prize money won. The five winning startup companies were; Akello Banker, Xente App, Smart Farming, Innovex and Chap Chap Africa.
As a way of supporting the startups remains in business as most of them were generating low revenues, losing customers while costs were going up with the current COVID-19 context —therefore ITC decided to provide financial assistance to a beneficiary companies.
The startups;
Akello Banker is the easiest credit access to farmers and traders using Sacco's by mobile and web based tools that fit the needs of the local communities. The solution works when a farmer applies for a loan from a SACCO, but the SACCO doesn't have the liquidity to lend him/her. The Sacco forwards the farmers request to akello banker platform and within 24 hours, the platform releases money to the SACCO or recommends a supplier/service who will get paid on delivering the stock.
Xente is a payments, financial services, and eCommerce company where customers/user use the platform to pay bills/utilities, recharge airtime, event tickets to mention a few using mobile money Visa, Mastercard and the Xente Wallet. Alternatively, they can also use Xente's Pay Later service to access tickets immediately and pay at a later date. The Xente platform has over 50,000 customers with a 50% growth rate per month.
Smart Farming is an online supermarket that provides farming needs from seeds, agrochemicals, fertilizers, feeds, animal health, fresh farm produce to mention a few.
Innovex is disrupting the innovation space in Africa with its three interactive product and service suit. Remot an energy management system that is unlocking the potential of solar businesses, the Innovex certificate that has engaged over 350 youths since 2015 in practical skills training and the Innovex store that is enabling access to modern equipment and components for project prototyping and development.
ChapChap is a Fintech and social venture looking to improve the livelihoods of low-income individuals and businesses by addressing market failures that result into exclusion of low-income persons from participating in productive financial activities. It leverages versatile innovation, digital and mobile technology to unlock access to; gainful employment, trade, affordable credit facilities and low-cost financial services thereby enabling last mile low income consumers access goods and services that they are in desperate need of.