Gadgets
Mobile
News
Smartphones
Infinix Rumored to Launch a Powerful, Fast NOTE Smartphone
Infinix Mobility believe the next NOTE smartphone is their most powerful yet.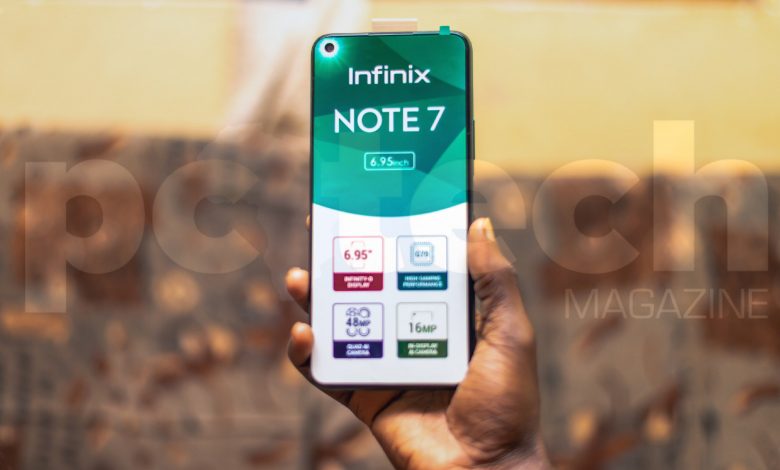 While we still wait for Infinix to unveil the HOT 10 to market in Uganda later this month, there are rumors the smartphone manufacturer is planning to reveal another smartphone; an ultra-sleek, ultra-fast phone on the NOTE launch pad.
The yet to be launched device is said to be the latest addition in the Infinix's NOTE Series, the brand's flagship model targeting the mid-to-high end market segment. The new NOTE is rumored to be powered by an upgraded processor that makes it incredibly fast and ensures that the phone provides a comprehensive strong and smooth all-round performance.
In the current global and business climate, a successful businessman needs to be informed and decisive. To match, he needs to be powered by a reliable phone with equal prestige to keep him connected. The new NOTE is said to be perfectly positioned for this.
"Infinix's new flagship NOTE smartphone has been designed and developed with current and future everyday challenges in mind. Ensuring that its users can rely on it for extended periods while on the move. Be it keeping in touch with the latest news or stock market movements or achieving that top score in your favorite mobile game. Infinix developers have made sure all these can be served at "ultra-speed," an insider close to the company elaborated.
Looking at what's under the hood of this new NOTE, leaks reveal a high performance MediaTek chipset, massive 5,200mAh battery with super long endurance supporting fast charging. The rumored chipset is said to be able to power a smooth feeling, and uninterrupted experience could be supported by the new battery, ensuring that users don't lose out on anything.
The high-performance chipset with MediaTek HyperEngine Game Technology powering the new NOTE will ensure that users get a more fluent and stable phone that will provide an excellent all-round performance. This high-performance will also deliver an unparallel gaming experience, where top scores in every game will be a breeze, the insider source claims.
With its cameras, it is believed that the next NOTE will have the 64M Ultra HD six (6) cameras slated for the phone will allow users to capture every wonderful photos and videos.
The upcoming NOTE is therefore believed to be for users who want that long lasting and fast gaming experience, as well as the ability to be creative in your photo or video production. With these attributes in mind, it seems like the new NOTE is not only the rightful successor to its reputable NOTE series, but also an elite smart phone for Infinix to tempt high-end consumers who want to upgrade their smartphones to a whole new level.