Editor's Pick
Learn
Editor's Pick: Benefits of Having a National Identification Card in Uganda
Owning a National Identification Card in Uganda has benefits.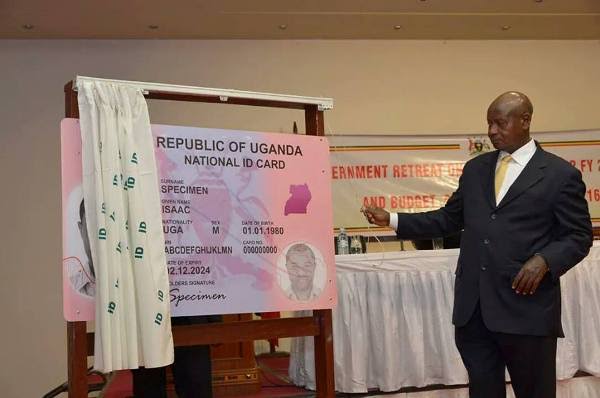 Hundreds of countries globally issue National Identification Cards for their citizens that come in handy or required when voting, traveling, or applying for a job or driver's license to mention a few. In some countries, a passport is used instead of a national identification card. In Uganda, it was the same case until the Government started to issue National Identification Cards.
The National Identification and Registration Authority (NIRA) is a government-owned organisation in Uganda, mandated to register births and deaths in the country and to develop a National Identification Register for both citizens and legally resident non-citizens. The body is also mandated to issue national identification numbers and cards for every citizen.
Not having/owning a National Identification Card is a nightmare because literally almost everything from registrations to travel to identification will require you to have a National Identification Card as proof of who you are. And though it takes long to acquire one, it does come with benefits that we are briefly highlighting in this article.
The benefits will be broken down in fours categories; Economic & Financial Inclusion, Civil Identification, Accessibility to Bureaucratic Services, and Facilitating Business or Civil Identification.
The first component; Economic & Financial Inclusion, the benefits include sim-cards registration, mobile money registration, opening up a bank or microfinance account, access to credit facilities, and enrolling children in school.
The second component; Civil Identification, the benefits include self-identification during in-country travel, self-identification in  anew location, proof of identity when asked, security identification especially during late night movement, enable one to vote, access to government programs and services, enable one to contest in a political position, and aid identification in cases of emergencies such as accidents.
The third component; Accessibility to Bureaucratic Services and its benefits include applying for a job, employment-related identification, access to office premises, acquisition of a passport, and acquisition of a driving permit.
The last component; Facilitating Business or Civil Identification and its benefits include facilitating sale of land, sale of other assets, and witnessing to agreements and contracts.
More benefits will be registered upon integration of systems by the National Information Technology Authority (NITA) Uganda.