Business
Entrepreneurs
How - To
Learn
Top Leadership Qualities Required For Running a Business
Specific leadership skills are needed to set your business on the path to growth, success, and glory.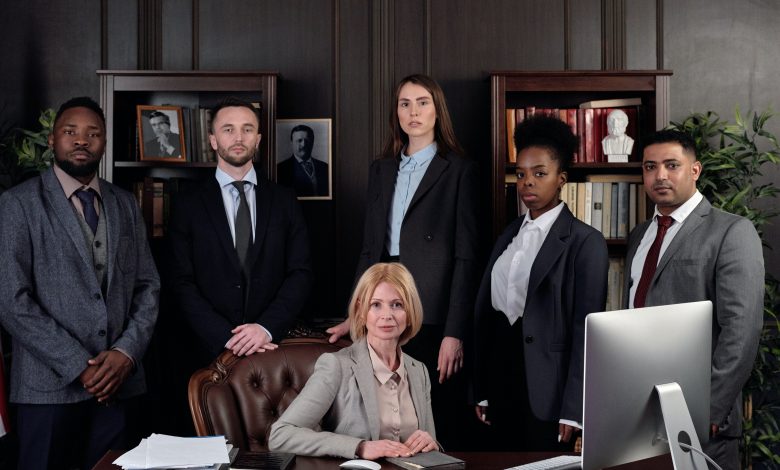 Entrepreneurship is all about taking responsibility and showing others the way as a leader. You need to develop specific leadership skills to set your business on the path to growth, success, and glory. If you are a born leader, it gives your team the confidence to effectively focus on their jobs. However, if you are new to the realms of leadership, you should develop the following skills to make sure you end up becoming a successful entrepreneur. Get ready to amaze yourself because you might possess a few of these qualities already.
Always Lead By Example
A leader is someone who trains and guides others. A true leader always leads by example and inspires others to follow his path. Running a business gives you the perfect opportunity to explore your leadership skills. Since you are at the helm of affairs, you need to make tough decisions and inspire your team. As a leader, you should never be afraid of getting your hands dirty.
Be Passionate
Passion is the essential ingredient of becoming a leader as well as an entrepreneur. If you are passionate about your brainchild, you will work tirelessly to make it a reality. People without passion are bound to fail as entrepreneurs. Your determination doesn't let you become complacent until you make your mark. Being passionate means, you have a firm belief in your business ideology and acumen. You inspire your team and make them achieve unimaginable goals. Moreover, your passion inspires you to read more and learn more about your field and make your mark like a true champion.
Always Be Organized
If you're not good at organizing things, you're going nowhere. A leader can't afford to have an uncertain vision. When you are organized, you know what you want and how to get there. An organized entrepreneur believes in making systems that streamline business processes and operations. It makes the job easier for their employees and results in a better employee retention rate, improved productivity, and enhanced profitability.
Be a Doer, but Delegate Too
As a leader, it is not necessary to do everything with your own hands. There is no harm in being a doer but a successful entrepreneur always delegates. It means that such individuals give their employees a sense of ownership of the work, which results in excellent results.
Be Responsible
Great leaders take responsibility for their acts. The same is the case with successful entrepreneurs. Even if you delegate your work to your team, you should be ready to take responsibility for the outcome. As a responsible business leader, you build your team carefully and assign them tasks based on their abilities and skillset. This way, you are always sure of the progress and the outcome. Moreover, it also gives your team the confidence that you're there to support them.
Build and Effective Communication System
Communication lies at the core of a successful business. As a business leader, you have to formulate and build an effective communication system that allows all stakeholders in your business to connect effectively. Such a communication system always helps in problem resolution and ensures consistent growth. Your workers should be aware of their job descriptions and what they should be doing. Always appreciate them when they get the job done efficiently as it boosts their confidence and productivity.
Understand Your Workers
A true leader and an entrepreneur always knows and understands his workers and supporters. Successful business people know who are their most reliable people. They know them to a deep level and understand their needs and abilities. It doesn't mean you should become their best friends, but socializing outside the work always helps build connections with a firm footing.
The Final Word
Becoming a leader is not everyone's cup of tea. Not everyone is suited to lead the pack. Some people have in-built leadership qualities, but many others develop these skills after years of hard work and dedication. Keep learning and keep polishing your personality to become a successful entrepreneur who is always ready to impact like a true leader.