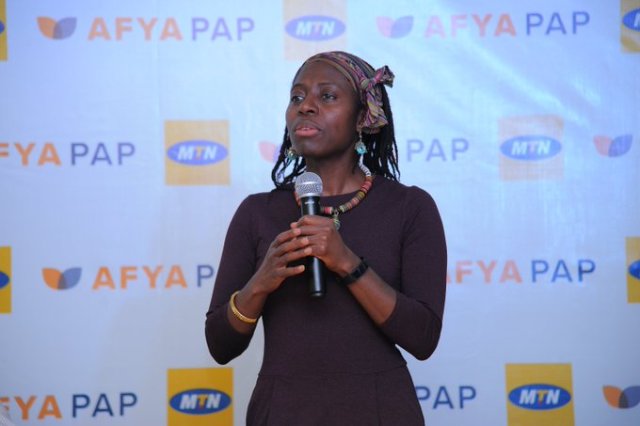 MTN Uganda and Multinational Health Technology Company Baobab Circle have enhanced the Afya Pap app to deliver access to a doctor through the 'Afya Pap Call a Doc' feature. Baobab Circle responded to the demand of its customers with a comprehensive telemedicine service for people who are unable to travel to a health facility especially in this COVID-19 global crisis. Baobab Circle's answer to the desperation of people wanting to access medical advice has been to expand its Afya Pap service to MTN subscribers who can now call and speak to a doctor.
Afya Pap, patients, and healthcare providers are able to access healthcare solutions by using simple, affordable, accessible remote monitoring services in a comprehensive mobile app. Now with the new updates to the app, patients can use one platform to Call a Doctor (live online voice call consultation), Ask a Doctor (consultation via chat/text messaging). In addition with the app, patients can also Take and Track their readings (blood glucose and pressure) with Smart devices while the health care provider can monitor patient progress remotely using the Caregiver module.
Afya Pap serves as a seamless ecosystem that provides continuity of healthcare for the patient. It hs attracted over 10,000 users in Uganda who are able to call and speak to a qualified doctor conveniently.
"We're excited about the addition of the Call A Doc service to the Afya Pap app. We believe that it is going to serve a lot of customers who need affordable and convenient access doctor consultation services," said Susan Kayemba, Senior Manager Digital Services at MTN Uganda.
Adding to Susan's remarks, Dr. Precious Lunga, Epidemiologist and CEO at Baobab Circle said, "Over 100,000 Ugandans die from Non-Communicable Disease related complications due to lack of proper disease management. And as a company using technology to improve health outcomes, we believe that this grave statistic can be mitigated by supporting patients with a remote monitoring platform and access to a doctor through our new feature Afya Pap Call a Doc. We are privileged to partner with MTN to provide technology enabled healthcare solutions to Ugandans."
Dr. Stella Kivila, Pharmacist and Head of Corporate Partnerships at Baobab Circle says, "Mobile technology is the most affordable and accessible channel of delivering healthcare to achieve universal health coverage."
She adds that in the current COVID-19 pandemic Afya Pap Call a Doc feature enables one to use what they already have (a mobile phone) to access healthcare at the comfort of their homes.
"It gives us a great pleasure to partner with MTN to support Ugandans to access Better Health Now," Kivila concludes.