Company News
Education and Skilling
Investments
News
Stanbic Bank, M-KOPA Solar Uganda Lighting-up 43 UPE Schools to Facilitate Smooth Learning
Sole purpose of the Stanbic Bank, M-KOPA partnership is to facilitate smooth learning to enable students pursue their studies especially the candidates.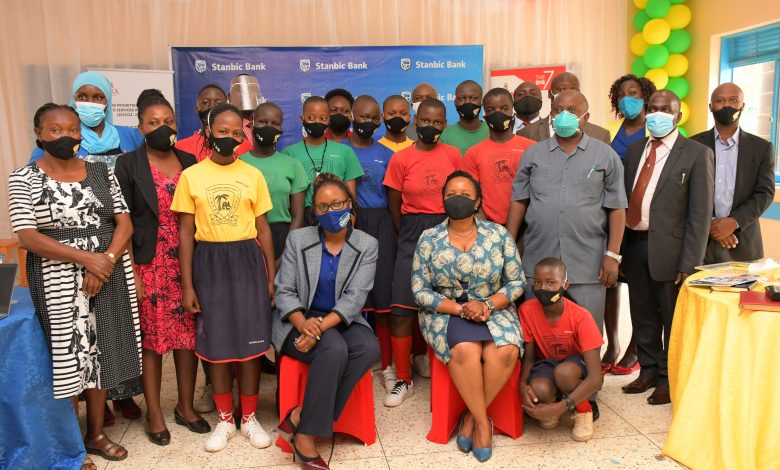 Stanbic Bank in partnership with M-KOPA Solar Uganda will provide solar lighting systems in Universal Primary Schools (UPE) in the rural and peri-urban communities in the country in a bid to facilitate smooth learning to enable students pursue their studies especially the candidates. The lighting will also be installed in administration blocks as well.
The partnership started in 2018 with the intention of tackling two major problems; student absenteeism partly due to lack of electricity and teacher absenteeism. This has changed over the years,, addressing more concerns and enable both students and teachers to reap the benefits of consistent availability of power.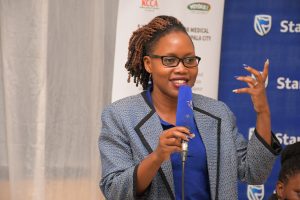 Stanbic Bank Head of Corporate Social Investment, Ms. Barbara Kasekende said, over 90% of our UPE schools are not on the national electricity grid, which is a major handicap, considering that 70% of our primary going children are in the rural areas.
"As a bank, we are committed to empowering the future leader and job creator by ensuring the basic education needs are met. Our Social Economic Environment strategy revolves around creating shared value in all the communities we operate and serve. This initiative not only provides lighting to schools in an eco-friendly manner, but also helps to inspire these young people to pursue their studies with greater diligence," said Kasekende.
"Since 2018, we have grown the beneficiary numbers from 8,000 students to over 20,000 today. This year, we shall light up 43 UPE schools in seven districts across Uganda. Notably, regions with the worst performance rate in the country, but we are sure this initiative will go a long way to address this issue," Kasekende urged.
Among the schools to benefit from this project is, Uganda Martyrs Primary School in Kampala's Lubaga division, a KCCA-aided school with over 1000 student population. The 43 schools lit up, 10 are KCCA schools and 33 are UPE schools in six (6) districts in Eastern Uganda.
This initiative has in the last 3 years reached out to 46,084 students in 72 schools. The beneficiary schools are also supplemented with primary seven PLE prep books as study aids. In addition, each assisted school received 10 to 200 plus fruit trees to address the issues around climate change and food insecurity.
Eng. David Ssali Luyimbazi, Deputy Executive Director at KCCA while expressing his appreciation to Stanbic Bank for their cooperation in this initiative, he said; "This journey started as a means to motivate our UPE schools to teach their students with the hope of them knowing that they can succeed in life no matter the challenges they are going through." He adds that "We also wanted our school management committees to go the extra mile and improve their schools' communities without waiting for Government funding."
The 10 schools that were given this gift have shown that the school eco system can actually create change to empower their students to excel!