Company News
News
MFS Africa Hub Acquires Beyonic in an Disclosed Deal
Beyonic acquisition MFS Africa paid for in cash and shares.
In an disclosed deal, Pan-African digital payments hub MFS Africa has formally acquired Uganda-based digital payments company; Beyonic. Reportedly acquired in cash and shares. The company will be called MFS Africa Hub but Beyonic's core product retains its name.
The deal, which is subject to regulatory approval in Tanzania, is designed to give the fast-growing Small and Medium-sized Enterprises (SME) sector across Africa the ability to manage digital transactions with individuals and businesses around the world.
"With the MFS Africa Hub, we've been creating new digital pathways between mobile money users in Africa and the global economy. With the acquisition of Beyonic, we can now put this digital payment network at the service of those entrepreneurs whether they are SMEs, Fintechs, or social impact organisations," Mr. Dare Okoudjou; MFS Africa Hub, CEO said in a press statement.
"By combining MFS Africa's and Beyonic's assets and capabilities, we can unleash the wealth of opportunity that business within Africa and with Africa presents to the wider world," he added.
Beyonic Founder Mr. Luke Kyohere said MFS Africa's mission to make borders matter less in digital payments aligned perfectly with Beyonic's vision of helping enterprises deliver fast, affordable Fintech solutions to the last mile.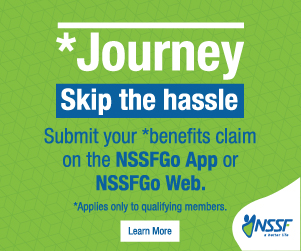 "Together, we will give our customers access to the broadest and deepest digital payment network in Africa. I'm excited about the possibilities this partnership brings, especially when you factor in MFS Africa's recent partnership with visa, enabling them to issue visa payment credentials across their pan-African network. It's a new dawn for SMEs in Africa," he said in a press statement.
The acquisition creates a larger, more versatile company that fuses two facets of financial services — interoperability between digital storers of value, and enterprise mobile payments — for a continent that is, more than ever, thirsting for convenient payment systems.
Uganda-based organisation using Beyonic to manage digital payments to and from Ugandan mobile wallets and bank accounts will be able to reach additional markets directly and seamlessly using the same interface, leveraging the connections of the MFS Africa Hub.