Your company image is essential to the overall success and profitability of your business. A positive company image will help you attract new customers, increase sales and revenues, and build credibility. Luckily, there are several easy ways to boost your brand image and achieve sustainable growth. With this in mind, here are a few simple tactics to improve your company image:
Become more eco-friendly
People are becoming more and more aware of the harmful effects that global warming is having on our planet. To help reduce environmental damage, consumers are increasingly switching to support eco-friendly businesses that have adopted green practices in the workplace. Becoming more sustainable can, therefore, be an effective strategy to lower carbon emissions, improve your green credentials, and attract more customers.
Demonstrating your support for a sustainable future is also a great way to meet your environmental responsibilities and gain new clients. Luckily, there are various ways to create a more eco-friendly workplace and even small changes can make a big difference. Some easy tactics to make your business greener include installing solar panels on the roof of your business premises, conducting an energy audit to identify ways to save energy, and using digital processes to minimize paper waste.
Build a high-quality website
Your website is often the first interaction that customers have with your business and your site says a lot about your company. A poor quality website is likely to leave potential customers with a negative impression and may also lead to a high bounce-back rate and low conversions. For that reason, you must build a high-quality website that is professional and user-friendly. This will help you create the all-important first impression and increase sales through your online store. If you are selling products or services online, then you must provide a secure website and checkout stage.
A cybersecurity attack could leak customers' sensitive data which will harm your company image and credibility. You can ensure that your site is well-maintained and secured by investing in web hosting services. There is a great variety of professional web hosting services available and you can find guidance on the best hosting company for your business. For instance, you can read an expert comparison of SiteGround Vs Bluehost by visiting hosting review sites.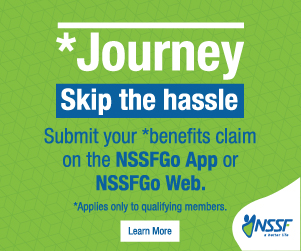 Improve the customer experience
The experience that customers have when interacting with your business will play a vital role in your company image and reputation. You should do thorough market research to understand your audience and tailor your service to their preferences. Make sure that you focus on your level of service and strive to provide each customer with the best experience possible. According to experts at superoffice.com, you can improve your customer service by building an emotional connection with your customers, gaining customer feedback, and developing your customer service team with training, coaching, and eLearning.
Final thoughts
All business owners should be aware of the effect that company image can have on their success and profitability. Taking the time to build a positive company image will help you appear more credible and become an authority within your industry. This will enable you to grow your business and increase profits long-term. Use the above tips to improve your company image today!