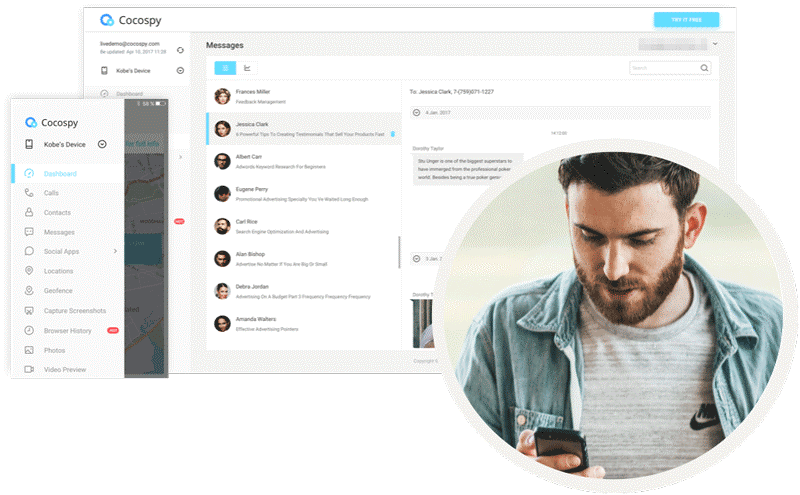 Text Messages are becoming the most popular means of communication since they are fast, convenient, and comfortable. A lot of people are increasingly using text messages as a means of communication. With the advancement in technology, text message conversations are being carried out in discreet ways such that it is almost impossible to discover what's happening.
Smartphones running on Android and iOS software are offering high levels of privacy such that unless you use spy software such as cocospy to access the phones and help you read the text messages, then you totally may never get access.
There is a myriad of reasons why anyone would like to hack someone else's text messages. A parent may want to access their children's text messages to ensure that they are not communicating with shady and suspicious people, to keep them safe. An employer may want to gain access to their employees' text messages to track the kind of communication that goes on during working hours.
A suspicious spouse may need to hack their partner's messages to see the kind of conversations they are carrying out.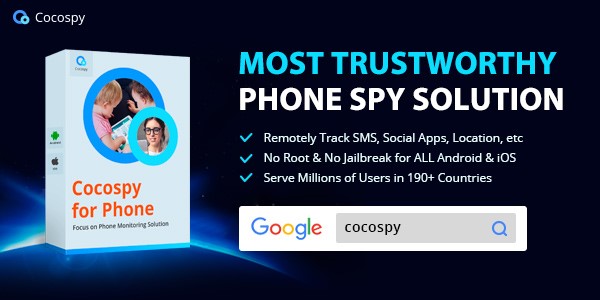 Whatever your reason for hacking text messages is, you may want to know the best methods to hack text messages free. Even when you gain access to the phone physically, you may not see the hidden messages due to the many available hiding application available.
To access to your target phone's text messages, it is best to use text messages hacker. There are numerous cell phone spy applications which promise to give you the best service. However, from what we have tested, Cocospy tops the list.
How do you hack Text Messages using Cocospy?
Cocospy is fast becoming an industry leader in the spyware industry. This app allows you to hack messages directly from the text messages app or social media apps. You can use this app to read all sent, deleted and received messages as well as checking their dates and timestamps.
What's more, you can also view all the media exchanged.
Cocospy can help you hack text messages without having the target phone and without being noticed. However, this depends on your target device. If the phone you want to hack is powered by Android, then you'll need to install a text messages hacker on it. This will only take you 5 minutes, and you can hide the app after installation.
If your target phone is iOS, then you do not need to install any app on, you can just read the text messages directly.
Step-by-Step Guide on How to Hack Text Messages Without Having the Target Phone for iOS Phones
To hack text messages using Cocospy, you first need to register an account which is a free and simple process.
1. To register your account, follow the sign-up link and submit your email address and password
2. Log into the Cocospy app and enter the username of the iPhone that you want to hack on iCloud. Enter the password, then verify.
3. After you log in to the iCloud account, you can now access the messages on the iPhone. Cocospy will sync the messages every 24 hours, and you can now review all the messages.
Step-by-Step Guide on How to Hack Text Messages Without Having the Target Phone for Android Phones
If your target phone is powered by Android, then you can still hack it and access its text messages and media using the Cocospy app. To do this, follow the following steps:
1. Sign up for an account on Cocospy by providing an email address and a password.
2. You will need to physically access your target phone and install the app from the phone's browser.
3. Follow the wizard provided to install Cocospy on your target phone and choose "Android" to complete the installation.
4. On your target phone, open "Settings," then "Lock screen and Security." Tap on "Enable unknown sources "then "OK."
5. Download the Cocospy app by following the link.
To access the messages on this phone, you log in to the Cocospy account and then check the messages from the dashboard. The Cocospy app will not be visible on this phone, so the owner will not be aware of the spyware.
Conclusion
Hacking text messages is easy considering the various available spyware. It is now safe and convenient and can be done discreetly. Most of the available spyware have a live demo to help you understand how you can use them. Most of them should be bought; therefore, check the price tag before deciding which one to use.