Facebook has added a revoke/un-send feature to its Messenger app that will give users a 10-minute window after sending a message to undo it, leaving behind a note telling everyone in a conversation that the remark was removed.
Just like its sister-app, WhatsApp, users can decided to undo the message for everyone (Remove for Everyone) or just them (Remove for You). But has to be done within 10 minutes.
The feature has been rolled out to everyone to all applications. It's in a new update—and users either have download a new application or update their older version to get it.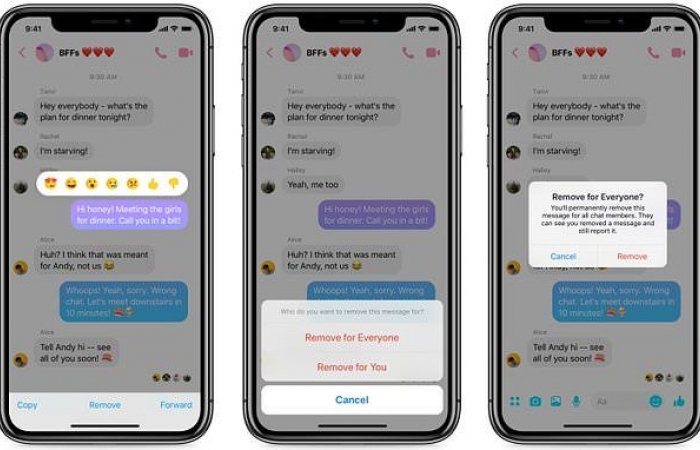 The feature roll out follows last year incident when it was revealed that Facebook boss, Mark Zuckerberg was apparently able to remove his sent messages, which caused pressure and back-lash to many of its users, and forced the company to make the feature available to all.