Facebook
Social Media
Facebook testing 'Keyword Snooze' feature to control what appears on your News Feed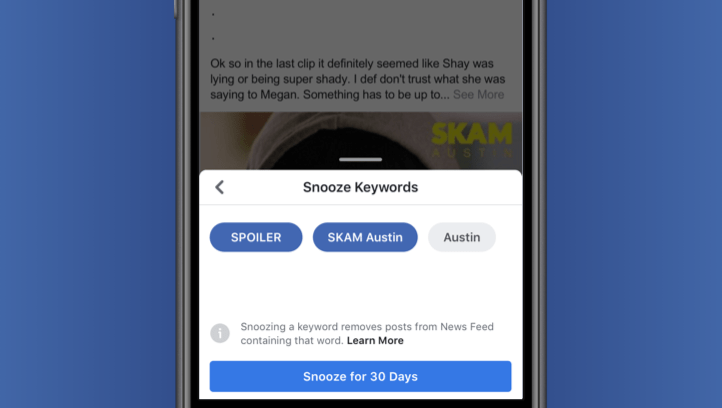 Facebook Inc. has announced that it is testing a new feature called Keyword Snooze in News Feed that will allow users to hide certain keywords that they don't want to see for up to 30 days.
Keyword Snooze which is starting to roll out to a percentage of Facebook users is a variant of another option to snooze people and pages you do not want to see which was introduced back in 2017.
Located in a post's upper right-hand menu in News Feed, the feature gives people the option to temporarily hide posts by keywords, which are pulled directly from text in that post.
If you see a post with an offending keyword, you can select the option to snooze keywords from the post in the drop-down menu on the top right.
"Even though we work to show you the most relevant posts on News Feed, we don't always get it right. That's why we've designed features like See First, Hide, Unfollow, Snooze, and now, Keyword Snooze. We hope that with additional options to help tailor your News Feed experience, you'll be able to spend more time focusing on the things that matter." Facebook said in their official Newsroom.
Credit: Facebook Newsroom