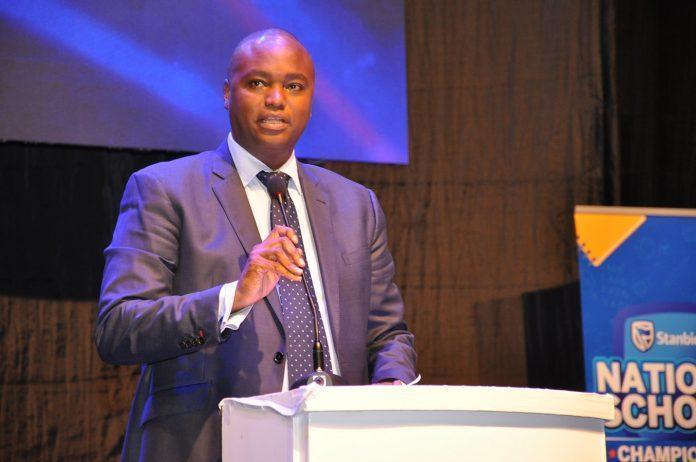 Patrick Mweheire the Chief Executive of Stanbic Bank Uganda was on Wednesday elected the new Chairman of the Uganda Bankers Association (UBA) taking over from Fabian Kasi who held the position for the past three years.
The association was established in 1981 and consists of commercial banks and financial institutions licensed and supervised by central Bank of Uganda. The association was formed to  develop, promote, protect and represent the professional interest of its members and promote orderly conditions in relation to banking transactions.
Patrick's election comes at an exciting time for the sector with the recent launch of agency banking – a development which is expected to drive financial inclusion and give the sector a major boost.
Patrick previously worked as the Head of Corporate and Investment Banking with Stanbic Bank Uganda before he was appointed CEO for Stanbic Bank Uganda in December 2014. He also held positions as the Managing Director of Renaissance Capital in London, as well the Director for Investment banking at Merrill Lynch & Co in New York.
Other members elected on the UBA Executive include Rakesh Jha; CEO Barclays Bank Uganda as Vice Chairman, Mathias Katamba; CEO Housing Finance Bank as treasurer, and Sarah Arapata; CEO Citi Bank as Auditor.