Innovation
News
Uganda Female Entrepreneurs Called to Participate in the LEAP2 Women in Tech Challenge
Following its success in Kenya, Leap2 a challenge that enables innovations to jump the digital divide and LEAP to a next level will be the first of its kind ever in Uganda targeting female entreprenuers in form of a 'Tech challenge for Women'. Scheduled for March 2018, it has been supported and powered by GoodUp, Close the Gap, and WITU.
By closing the digital divide we mean the use of ICT for economical development.
LEAP2 aims to facilitate the digital transition, create (self-) employment and promote socially responsible entrepreneurship in emerging countries. The LEAP2 Tech Women Challenge Uganda will focus on female entrepreneurs who's business is changing the digital field in Uganda.
An example of a participant could be a business that creates a solution for tracking boda boda's to safeguard the security of boda drivers, or developing an app which serves cross border traders to safely do their job or vending machines for sanitary pads in slums which also collect data through SMS, to mention a few.
The sponsors will support the female entrepreneurs boost their innovation by: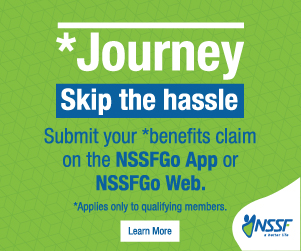 Raising capital through a crowdfunding campaign with match funding of up to 2000 EUROs (approx. 9 million UGX) per campaign.
Attending professional training's in crowdfunding and pitching.
Creating a network and the opportunity to showcase their innovation and create the perfect pitch for their business..
Thus, interested applicants can send in their application form (FOLLOW THIS LINK) before the April 1st 2018. Selected innovation to join the LEAP2 Ugandan Women challenge will be contacted directly on the 3rd of April 2018.
The 10 innovations selected from all the applications, guided by a professional coach, will work on a business case of their choice and this digital revolution will enable them have equal access to basic services and be financially and economically stable through Crowd funding and GoodUP.
How does the LEAP2 Challenge work?
Apply
You can apply with your business/ (innovation idea) to enter the challenge not later than 1st April 2018 while on 3rd online selected innovations will be contacted.
Training 
After the selection crowd fund training will be organized in Uganda. In April there shall be one day training at a venue in Kampala that will be communicated where GoodUP experts together with WITU will share all the ins and outs about crowd funding and make sure you are ready to start the campaign month. The goal is to have you walk away with a full set campaign plan.
Campaign month
After a full day crowd funding training, there will be a meet up on April 18th were they will flag off crowd funding campaigns. During the campaigns, participants will crowd fund their project within their own business. And will make use of the LEAP2 platform as guided by the WITU experts!
Close the Gap will match the amount you raised once you are at 50% with a maximum of 2000 EUROs (approx. 9 million UGX).
Final
All ten crowd funding campaigns will run until 18th of May. The challenge ends with a pitch training in Uganda. During the final the ten innovation teams learn how to perfect their pitch and have a final chance to give their campaign a boost during the campaign period.