Huawei
Smartphones
Reputed Tipster Reveals Huawei P20, P20 Pro Pricing & Storage Details Ahead of Launch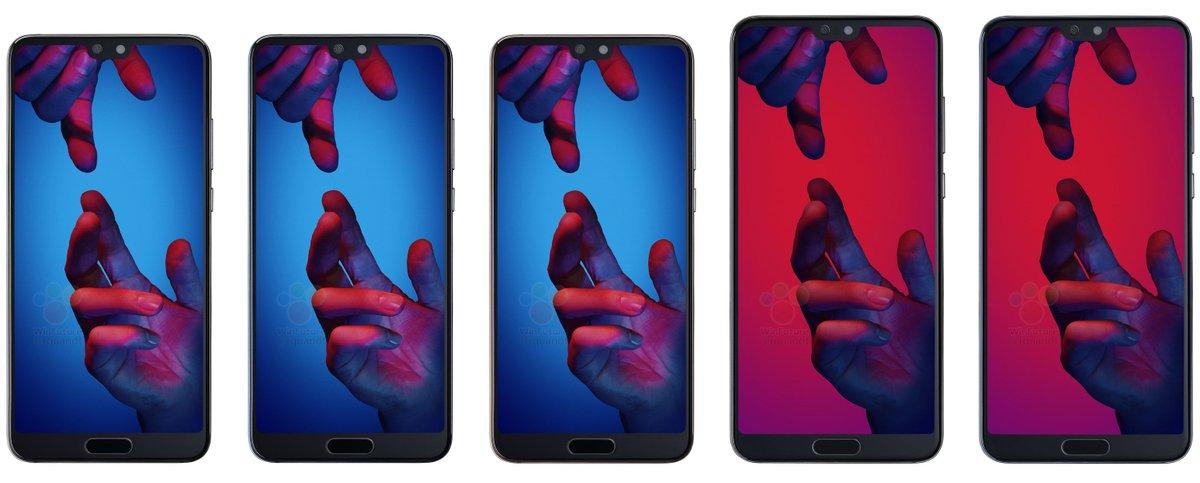 Shenzhen-based smartphone markers, Huawei launched P10 (yet to be a predecessor) at the MWC 2017. We expected the Chinese firm to launch their successor in the P-series at the recent ended MWC 2018 but didn't. This was after they confirmed at the CES 2018 that they weren't planning on unveiling the phablet at the MWC 2018. As the handset is set to launch at week from today (March 27th) in Paris, France.
As many can't seem to wait a little bit long, earlier this month rumors about the smartphones already hit the web. However, its always been a 'thing' when it comes to upcoming devices.
Frequent leaks keep giving fans details about the specs, features, prices of the Huawei P20 and P20 Pro. Reputed tipster Roland Quandt first revealed the European pricing for the Huawei P20, and P20 Pro at EUR 679, and EUR 899 respectively. However, in a new leak, the tipster reveals the pricing and storage as well.
As per prolific tipster Roland Quandt, the Huawei P20, and P20 Pro prices remain. However, he mentions that Huawei will release only one version – 4GB RAM – of Huawei P20 and the P20 Pro will arrive only in a 6GB RAM variant. Interestingly, there will only be one internal storage version for both smartphones – 128GB, with no microSD slot.
Apart from the storage and pricing details, Quandt also posted an image on Twitter, comparing the size of both the handsets. While the Huawei P20 will have a 5.8-inch display, the Huawei P20 Pro will have a 6.1-inch screen. The image also suggests an Apple iPhone X-like notch at the top on both the handsets and a fingerprint scanner at the bottom.
What you get for ur money when buying the P20/P20 Pro (WEU):
P20 = 5.8in, 4/128GB = 679 Euro.
P20 Pro = 6.1in (not 6.01), 6/128GB = 899 Euro.
no other memory variants planned for Euroland, it seems. Other regions will get more variants. Some more official shots (size comparison): pic.twitter.com/ldi9oZ9jbj

— Roland Quandt (@rquandt) March 18, 2018
To recall, another leak from Quandt had revealed the color variants of the smartphones. As per the leaked images, the Huawei P20 Pro will come in Black, Blue and "Twilight" (Purple) color variants, while the Huawei P20 will be available in Black, Blue, and Pink-Gold color options.