Online casinos were some of the first big names to strike it big in the way of online business. Since the early days of the internet, there were those which first took an interest in simple bookmaking, and from there this exploded into what became one of the most profitable online ways of doing business. Unlike many early online businesses, these would prove to be more than mere bubbles, as they continue to expand to this day. So how have these evolved, why are they so popular, and what is common today which wasn't possible in the past?
Popularity and the Growing Market
We know that physical casinos aren't going anywhere, and with good reason. These act not only as places where players can scratch their gamblers' itch, but also exist in an environment which encourages the fun of drinking, upmarket entertainment, and sharing and learning from friends and rivals. The internet, however, takes a different tack, and in doing so covers two areas which are largely unavailable to the majority of online casinos. These are the areas of convenience and choice.
Unless you're fortunate enough to live in a populated developed city, the extreme example being Las Vegas, for example, going out to gamble requires work, planning, and commitment. For online gambling, a person can play from the comfort of their own home, and in their underwear. Real casinos tend to have a somewhat stricter dress code.
Choice is different because casinos are limited by space, regional taste, and expense. It is not possible for them to cover an enormous quantity of games because they simply do not have the means. Online casinos are not bound by such rules, as simple software allows for effective low-cost offerings of anything which the casino wants available. Nowhere is this more obvious than in the world of online slots, where most online casinos will offer hundreds of different varieties.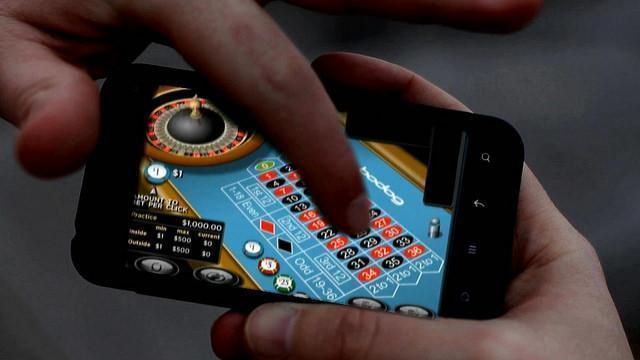 Revolution, Evolution
The early games on offer were simple translations of the games which already existed within physical casinos. This is what the public was used to playing, so it made sense as a starting point. As the general processing power of the average computer increased, and the tastes of the average user evolved, a market for much more complicated products arose, and businesses such as Microgaming and Yggdrasil fought fiercely to secure their place among the greats.
Since then we have seen thousands of different versions of common games being released, relying on proven and safely verified systems to ensure a fair gaming experience. In some areas this has even gone full circle, reaching back to more traditional types of games which were not possible in the early days of the internet and its limited bandwidth. Casino live games are a prime example of this, where players can interact with dealers and other players via webcam in a way very similar to the authentic experience. Even traditionally single-player games like slots can now take advantage of improved technology to offer tournaments that simply were not feasible on older tech.
Into the Future
As for the future of online casinos, we can only see an upward trajectory. These have already proven to be immensely popular, to the point where we know they are going to remain a mainstay in the online world. In fact, the online casino market was worth $47.11 billion in 2017, with a predicted upward trend. The only question now is where will they go? We can easily imagine AR and VR playing an important and amazing part in virtual live casinos, but the degree of this really depends on the nature of the developers themselves. What we do know is that gamblers now have more choice than ever before, and we would bet that the future will do nothing but expand this already broad horizon.
[related-posts]