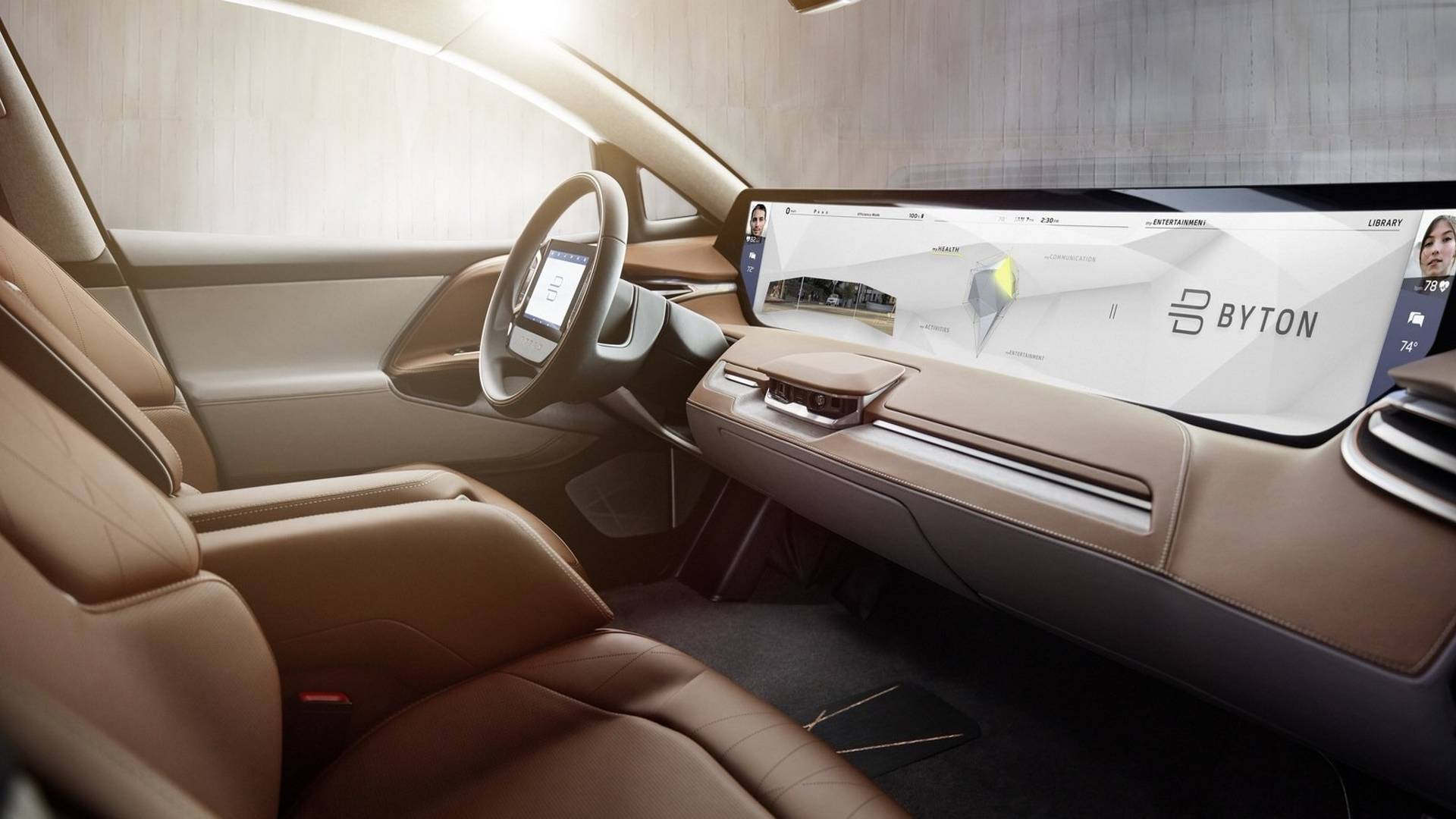 A Chinese startup unveiled its vision for the automobile of the future at the on going Consumer Electronics Show (CES) 2018, promising to deliver an "intuitive and intelligent" car to global markets starting next year from around USD$45,000.
According to NDTV news, the electric-powered concept car showcased by Byton is touted as a computing device on wheels, equipped with a digital lounge featuring a panoramic display acting as a hub for navigation, entertainment and even monitoring the health of its occupants.
The Byton car is reported to use facial recognition to unlock and adapt to the driver and offer a range of other ways to interact including voice control with Amazon Alexa, touch and gesture. And in addition, its also said to include 5G connectivity to the internet cloud and improve its functions with artificial intelligence.
Backed by more than USD$200 million from investors including Chinese tech giant Tencent, Byton is among the latest entrants to a crowded field of startups and established players looking to emulate Tesla in the race for a new kind of vehicle which can be adapted for autonomous driving.
Byton, led by former executives from Tesla, BMW, Apple, and Google, said it expects to launch in China by 2019 and in the United States and Europe by 2020, and while other concept electric cars have been promoted at prices of USD$100,000 or more, Byton will face competition with the likes of Tesla Model 3.
Byton said the car will have a range of more than 500KM (300 miles) before needing a recharge which will take between 15 to 30 minutes.
It will be offered with "level 3" autonomy which enables some functions without a driver and be capable of "level 4" for near-autonomous function from 2020, according to the company.
"This is a product which is tailor-made for the future, which is autonomous and shared," said Daniel Kirchert, President and Co-Founder of the Nanjing-based startup.