Technology
Beds with built-in TVs, wireless charging bedside tables and the latest in Bedroom Tech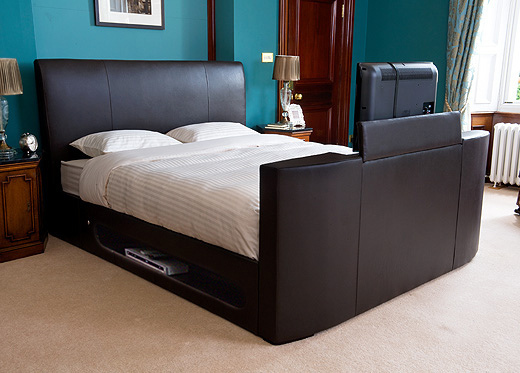 You may have noticed recently that there's now an increasingly impressive array of technology designed specifically for the bedroom, and it's all crafted with the idea of being aesthetically pleasing as well as functional. This is a nice development to see in the market as there was a time when the emphasis was different and you'd struggle to get any sort of advanced tech that didn't stand out a mile and detract from the comfortable or elegant atmosphere of a nice bedroom.
A great example is a bed with TV built into it. You don't have to worry about attaching clamps with extendable arms to the wall so the TV can swing out; and you don't need to get in a fluster about the angle, the glare off the screen or any of those tricky little problems because this technology makes all that hassle a thing of the past. This is really pretty James Bondesque as the TV is actually retractable. Housed in the footboard of the bed, it rises up when you want to watch it. Then, when it's not required it goes back down inside and nobody even knows it's there because of the panel on top that camouflages the opening.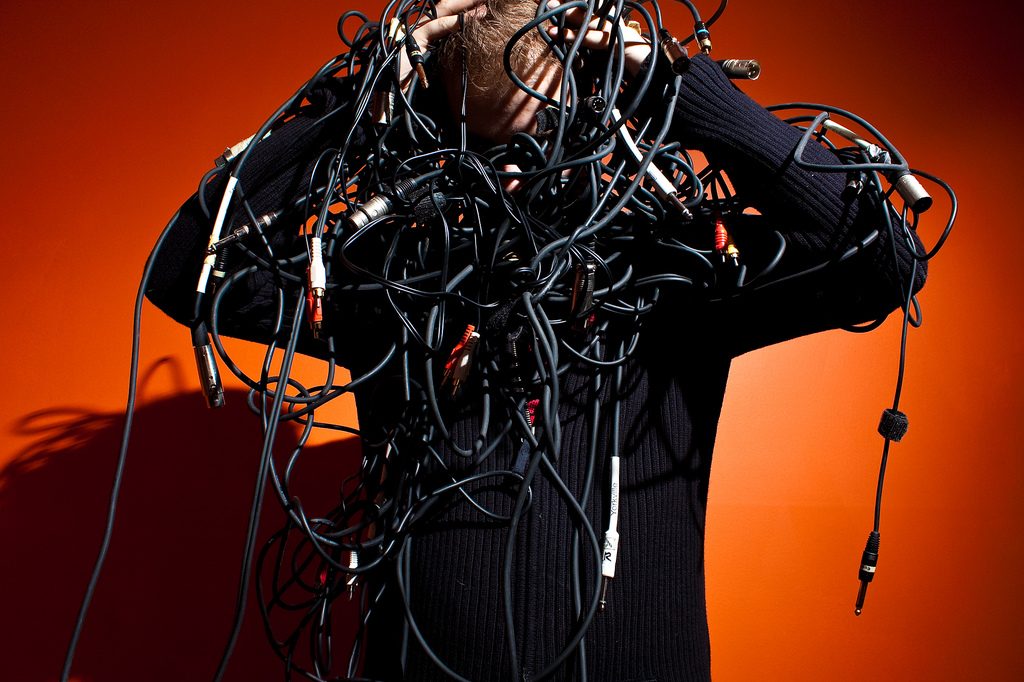 If you think that's impressive though then it's nothing compared to the wireless charging bedside table. The wireless revolution just keeps getting better and banishing those irritating tangles into history. There will soon be no more fiddling around with wires and getting into a tangle for anyone as these become more commonplace. If you haven't come across them before then let us explain that what we're talking about here is very simple, but brilliant. Like so much technology it leaves you asking why nobody invented it sooner. It's a bedside table with an integrated wireless charge point built into the top surface. What this does is it enables you to casually place your device down alongside the books, glass of water, alarm clock and hand cream and find that it's charged by the morning without having to think about it! There's a good read on wireless charging here if you're thirsty for more information.
Finally, we want to draw your attention to something that you may have missed as compared to the last two items it's relatively subtle: headphones that you can sleep in. Now, this doesn't mean just any old headphones as anyone who has tried falling asleep to a late-night radio or soothing ambient sounds will know that ordinary headphones can actually get quite uncomfortable when you're on your side. There are now quite a few models of these special headphones available with various advantages and disadvantages. Check out this nice round-up if you're keen to invest. Bear in mind though that if you're a real connoisseur of sound quality, the priority here is comfort above all else, so you should adjust your expectations slightly.
With all this technology already readily available it's exciting to think about what the future might hold for bedroom gadgets. Just don't let it keep you up a night!