News
Siemens to Partner with Uganda, Sudan in Developmental Projects
Technology Power House Siemens has signed an agreement to work closely with Uganda and Sudan in the areas of power supply, industry, transportation and healthcare.
Uganda and Sudan signed the corresponding Memorandum of Understanding (MoU) on Thursday May 4th at the World Economic Forum 2017 in the South African city of Durban.
The documents were signed in the presence of Brigitte Zypries, German Federal Minister for Economics and Energy, Joe Kaeser, President and Chief Executive Officer of Siemens AG and further high-ranking personalities.
President Yoweri Museveni who is also in South Africa for the forum was among the witnesses of the signing of the memoranda.
Finance Minister Matia Kasaija signed on behalf of Uganda while Mr Joe Kaeser, the Chief Executive Officer of Siemens Group signed on behalf of their behalf.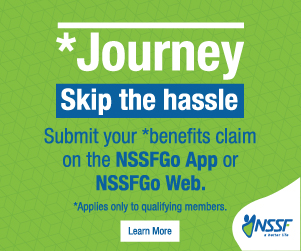 Mr Kaeser announced that his company would inject more than Euros 3 billion in Africa by 2020 of which Uganda would be a key beneficiary of this investment.
"Africa's economies are gaining ground and can develop their full potential with the right partner. Siemens wants to support their sustainable development – with solutions and projects in Africa, for Africa. The agreements with our African partners are important steps along this path," said Kaeser.[related-posts]
In Uganda, greater focus will be on increasing the country's electricity generating capacities and connecting more Ugandans to the power grid.
Under these agreements, Siemens and its partners will develop solutions in the areas of power supply, transportation, industry and healthcare. Another key point in the agreements relates to continuing training programs for various technical fields in order to create a pool of well-trained local workers.
Furthermore, Siemens is joining the "Make IT Alliance" of the German Federal Ministry of Economic Cooperation and Development to promote start-ups and technology companies across the African continent.
The company has already developed financing solutions for its megaproject in Egypt and power plant projects in Nigeria and is supporting its African partners' efforts to implement these major infrastructure projects.
Siemens has been active in Africa for more than 157 years.