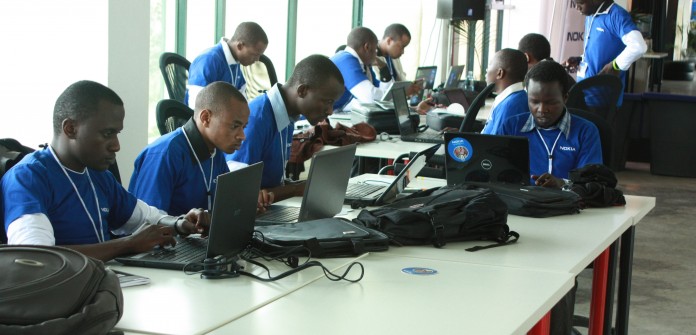 Mobile for Development (M4D) Utilities Innovation Fund launched in June 2013 and supported by the United Kingdom (UK) government, aims to test and scale the use of mobile to improve or increase access to energy, water and sanitation services.
The opportunity is open to Mobile operators, Technology solutions providers, and Energy, water, or sanitation services providers (including: Decentralized service providers, Urban and peri-urban utilities, and NGOs trialing business model approaches) who propose to implement innovative products or services that include the use of one or more Mobile Channels as a significant element of the delivery model.
The objective of this Innovation Fund is to extract insights from the trial and scaling of these innovative models to inform three key questions for growing the sector:
How can mobile support utility services?
For a mobile-enabled solution to be adopted at scale, what building blocks are needed?
What are the social and commercial impacts of delivering community services to underserved mobile subscribers?
Winning innovations will win grants of up to £300,000. However, grants will be made available in two types; 1. Seed Grant; which will look at innovations that support innovative business models that trial the use of mobile as a significant element of an energy, water or sanitation service to underserved communities and 2. Market Validation Grant; will look at an innovation that increases or improves access to utility services in underserved communities at scale through partnerships with mobile network operators OR urban or peri-urban utility service providers.
Grants
For the Seed Grant winners, will walk a way with £150,000 (roughly 661,510,800 UGX) in funding while the Market Validation Grant winners will receive £300,000 (roughly 1,323,021,600 UGX).
To date, M4D Utilities estimates the trials have impacted over 2.3 million direct beneficiaries in underserved populations around the world. The grants awarded since 2013 have led to an additional USD 174 million raised by grantees from the private sector, showcasing the proof of concept for mobile-enabled utility services.
How to Apply
Apply for either the Seed grant application or the Market Validation grant application before 16th of April, 2017.
The video shows the impact of mobile on the utilities sector

Editor's Note: Strong preference will be given to applicants that are NOT implementing pay-as-you-go energy services in East Africa.