Fintech startups in Uganda have been invited to apply to pitch at the Wolves' Den Finnovation Africa event, set to be held in Kampala, Uganda.
The event which is slated to take place on Friday April 7th 2017 will feature a panel of judges who will provide feedback to the entrepreneurs on how to improve their products and business models.
According to organisers, the Finnovation Africa event is aimed at shaking up the traditional conferencing format, and providing a transformative and innovative event around the role and impact of fintech in Africa.
Fintech, a broad category that refers to the innovative use of technology in the design and delivery of financial services and products, cuts across multiple business segments, including lending, advice, investment management and payments.
Many Fintech companies aim to harness mobile technologies, big data and superior analytics to tailor products for various customer segments.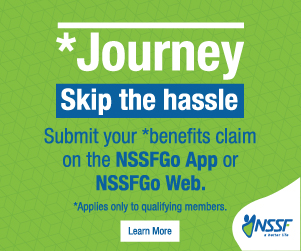 In Uganda, some of the Fintech innovations include; Ensibuuko, a Mobile money enabled banking software for grassroot financial institutions in Africa, Remit, a platform to Send money to Uganda, Kenya or Rwanda straight to mobile phone, Yo! Payments, Mobile payments aggregation service, Beyonic, a Mobile money payments, collections & APIs for business among others.
[related-posts]
A couple of other Fintech startups are rising in Uganda and the conference will offer them an opportunity to interact with successful entrepreneurs as well as equip them with skills to better develop  their business models.
The conference will feature the "Wolves' Den", a dynamic session at which selected startups are given the opportunity to test the impact of their solutions against a panel of fintech experts, and build the panel's feedback into the further development of their business models.
Startups will be asked to give their 10 minute elevator pitch at the event, followed by questioning from the "wolves", who will also give their feedback on the solutions presented.
The four wolves on the panel will include Evans Munyuki, chief digital and information officer (CDIO) at MyBucks; Dan Marom, chief executive officer (CEO) and co-founder at Irrational Innovations; Aaron Fu, managing partner for Africa at NEST.vc; and Nyasinga Onyancha, CEO and co-founder at SimbaPay.
Startups can send in applications to (amitrawat@ethicolive.com)