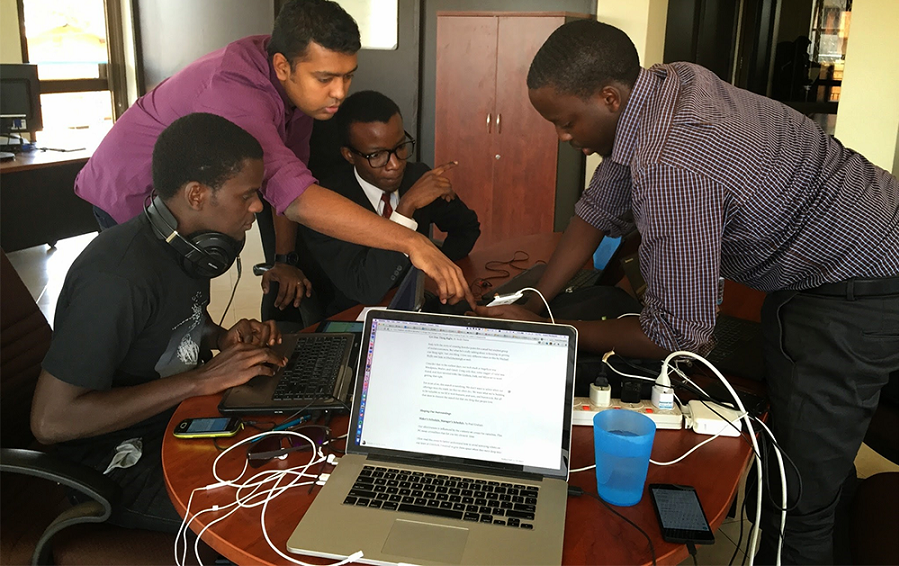 As part of the Global Entrepreneurship Week, Enterprise Uganda has put the focus on Information Communication Technology to highlight the dual role that ICT plays in the entrepreneurship workspace.
"ICT is one of those silent key success factors for a business these days. Every business needs ICT to survive and grow. Be it in marketing through social media or book keeping or even clear communication, entrepreneurs cannot do without ICT. " Says Mrs Mary Odongo of Enteprise Uganda.
"The second factor of ICT in business is that in itself, it is business. We have different entrepreneurs who have a made a living out if ICT. Both software developers and hardware specialists are making it as ICT entrepreneurs."
Against this background , Enterprise Uganda has organised a series of events and talks to showcase ICT. One of the panels at the GEW conference will be dedicated to discussing the opportunities and challenges that ICT provides to small businesses and young entrepreneurs. The National IT Authority will provide free internet wifi to entrepreneurs to show them to use it grow their businesses. As the cost of ICT software and equipment falls, sophisticated ICT tools are no longer only available to big multinational organisations. These tools are now affordable and sometimes free to anyone who knows about them. There will be a number of organisations at the entrepreneurship conference who will be providing ICT solutions to entrepreneurs.
"We shall give away ten free accounting packages to ten lucky entrepreneurs and SMEs at the GEW conference," says Audrey , CEO of Victorium Holdings.
In addition, Enterprise Uganda has partnered with NFT Mawazo, Makerere to provide a full day of ICT related trainings to entrepreneurs on Saturday 19th November. The first event is a talk entitled "3 Great Apps from Uganda" which will feature three apps at different stages of development and the challenges faced at each stage by the developers.
The second event is Digital Training for entrepreneurs provided by ICDL which will provide free training to aspiring entrepreneurs on different ICT packages and skills they can be leveraging in their business.
The third event will be a training by NFT on how youth start the process of becoming ICT entrepreneurs.
The final event of the day will be a mobile lab training by Kibo Foundation on how to use ICT hardware in business.
"These initiatives are not stopping with GEW," says Businge Abid Weere of Enterprise Uganda. "We are forming a super-group of innovation hubs where entrepreneurs can go to look for ICT solutions and where ICT entrepreneurs can go for guidance. The group will be headed by the three innovation hubs of Venture hub bugolobi , Innovations Village Ntinda and NFT MAwazo Makerere."
The GEW conference is on the 17th and 18th November 2016 at Mulwana Hall , UMA showground.