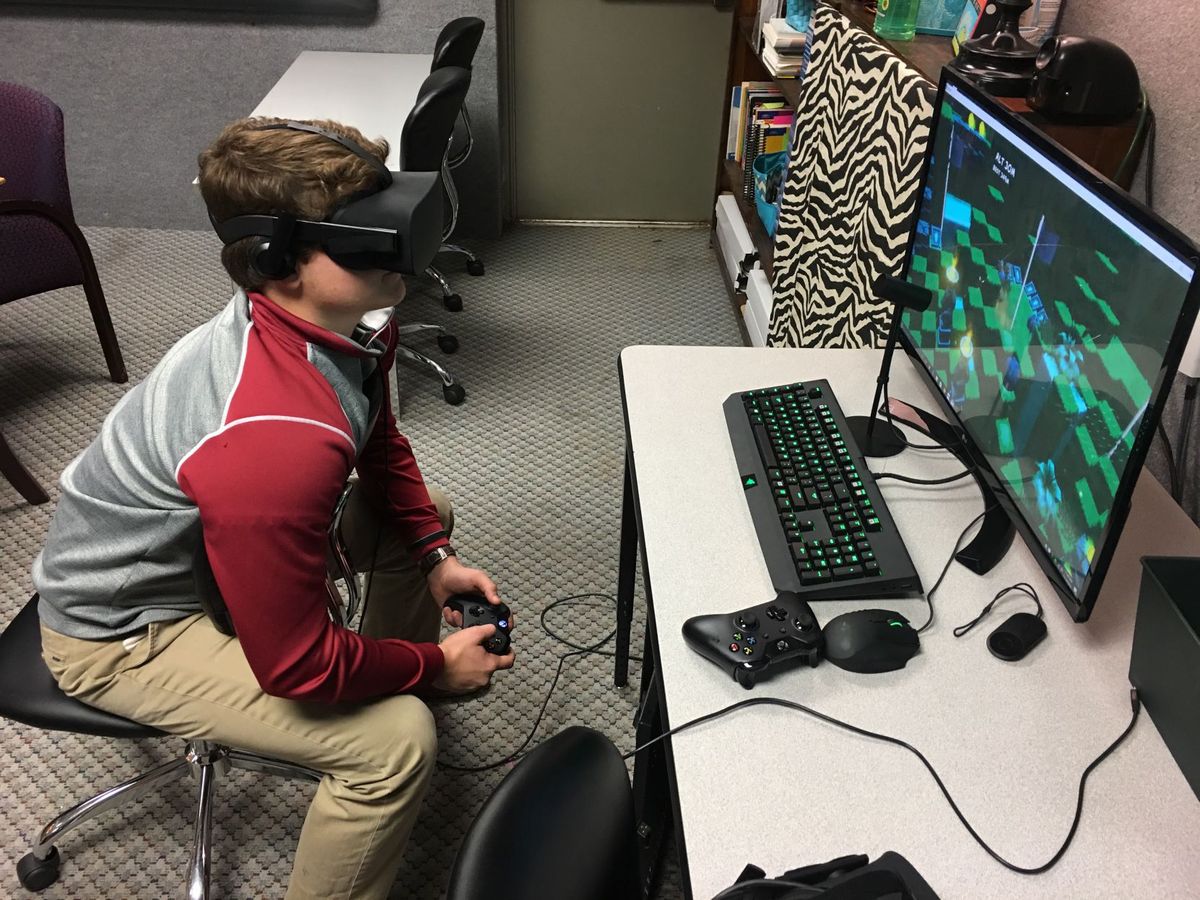 Let's be honest: unless you're one of the anointed, gambling isn't a particularly glamorous hobby. Amateur poker players spend all their time reading strategy and discussing past hands, while the traditional image of a horse racing fan involves weekend rain, poorly lit bookmakers, and ceiling-mounted TV screens.
The thrill of playing competitive poker or blackjack in Las Vegas is something only a privileged few will get to experience – and that's probably fair enough; not many of us will put the hours in at the table to earn it. But, for the amateur gamer, it doesn't matter; it's still the lure of the big payout or the lights of somewhere like Vegas or Monte Carlo that makes gambling so exciting.
However, VR technology could soon transform a weekly trip to the bookies into a regular pilgrimage to Kempton Park or the Bellagio. It might not be real but it's still hard to oversell a seat next to a digital Phil Ivey at the World Series of Poker or a visit to a roomful of slot machines in a virtual Las Vegas.
The VR Grand National
The gamification of horseracing could be gambling's first foray into virtual reality. Much like playing a winning hand at the MGM in Las Vegas, riding a horse to victory in the Grand National is a rare honor. However, VR could change all that. Imagine placing your bet and sitting down to ride a 50/1 long shot home at Aintree; it could soon be a betting shop reality.
Granted, it's not actually you that's riding the horse, and you can't influence the race in any way, but VR game Get in the Saddle could still inject some much-needed life into gambling. Currently being trialed by bookies in the UK, the game utilizes GPS trackers on real racehorses and low-budget VR tech like the £15 Google Cardboard to put gamers right in the action.
A small disclaimer here – you may have to ride a plastic horse.
Bitcoin Gaming
While high-street brands haven't really embraced the trend yet, a growing number of iGaming companies have leaped on Bitcoin and other cryptocurrencies as a viable alternative to dollars and pounds; in fact, some websites now exclusively accept Bitcoin for their games. Vegas Casino, for example, a site you can visit if you click here, offers Bitcoin poker, blackjack, and video slots, among other games.
It's perhaps no surprise that the popularity of Bitcoin among technophiles has resulted in a growing need for exchanges that trade the currency for more conventional tender. Vegas Casino includes instructions for changing your money into Bitcoin, as well as a Bitcoin 'faucet' for mining your own cryptocurrency. It's not going to make you a Bitcoin millionaire but it might pay for a few spins of the roulette wheel.
Live Casino & Poker
iGaming companies have continued the theme of 'innovation' with VR poker games, which now exist for the Samsung Gear VR and the Oculus Rift. It's an experience that combines the fantasy of console gaming with all the social aspects of Facebook and Twitter by allowing you to 'walk' around a casino and talk and interact with other players around your virtual table – and nobody needs to know that you're playing in your pajamas at home. You can't play for money with Oculus poker yet but VR cash games are slowly becoming a reality.
For those of us without a VR headset, mobile gaming still provides a compelling alternative to live casino games, regardless of whether you like to play poker, blackjack, roulette, or bet on sports.
Check out the Top-canadiancasinos.com.