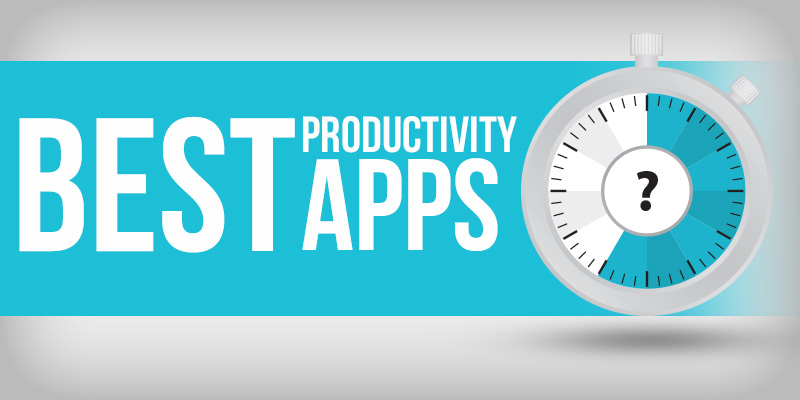 Running a small business is hard work, but also very rewarding, especially if you use the proper tools to ensure your day is as productive as possible. Today's small business owners have access to a wide range of free and paid productivity tools to help them communicate, delegate, and generally keep on top of day-to-day activities with ease.
The Pomodoro Technique
Often, managing your time wisely is one of the hardest parts of running a small business. The Pomodoro Technique, which many entrepreneurs swear by, helps people manage their time and eliminate burnout by creating balance. Traditionally, Pomodoro has you work for 25 minutes, take a five-minute break, and so on, but part of the beauty of this method is the ability to change your intervals based on what works best for your needs. You can experiment with different intervals until you find the one that makes you the most productive.
Evernote
If you're one of those people who has 15 different to-do lists stuck to your desk, you probably need a more cohesive way to track them. Evernote helps you do that. Available as both a desktop application and a mobile app, it keeps track of your to-do lists, stores photos of business receipts, saves audio clips, PDFs, and website links, records your voice notes, and much more, and will sync between your devices. You can use the basic option, or if you work with a team or want offline access, you can choose a plus, premium, or business option.
DocuSign
Running your own business leaves you little time to track down vendors or other business partners to sign paperwork. Luckily, there is a digital option. DocuSign allows you to create contracts and other necessary paperwork, email it to the proper recipients, and have them provide a digital signature. The documents, which you can use for sales contracts, tax forms, and a variety of other purposes, are legally binding around the world.
All Things Google
Google has really worked to provide ample tools for small businesses in recent years, with Google Docs, Google Drive, and Google Spreadsheets leading the pack. These tools make it more than easy to share secure documents and spreadsheets with team members, business partners, and customers, all over a secure cloud. You can even make and share notes or have conversations within the document, which saves the entire team time during the workday.
MailChimp
Any good business will have a solid email newsletter or marketing campaign. MailChimp helps you do just that by offering a simple interface that lets you design and send the perfect newsletters and sales campaigns for your business. More than 9 million people already use MailChimp, which also provides automated options, easy-to-understand analytics, and integration with many other apps.
PDF2XL
If you've ever received a large PDF of information that needed to be in spreadsheet format, you know how tedious the task of manual conversion can be. PDF2XL gets rid of the problem by automatically converting up to 500 pages of PDF documents per minute for you. Available in more than 130 languages and in a wide range of file types, you can use PDF2XL to convert PDF to Excel on several platforms.
Windows XP
Windows Vista
Windows 7
Windows 8
Windows 10+
Even better, since the conversion is automatic, you won't have to worry about problems related to human errors that occur during manual conversion.
StayFocusd
Available as a Google Chrome extension, StayFocusd blocks all those pesky websites like Facebook, Twitter, and Pinterest. Instead of letting them suck the time out of your day, you can set up StayFocusd in a number of ways. You can choose to allow yourself only a certain amount of time on the websites per day, block them during certain times of the day, or "go nuclear" and block them for hours or even days at a time. You can even set it up so that you have to complete a difficult challenge before you can change any of your settings, making it that much harder to "cheat" the system.
Of course, these tools are just a few of the dozens available. For a truly productive business day, you will need to find the tools that best fit your needs and the needs of your company.