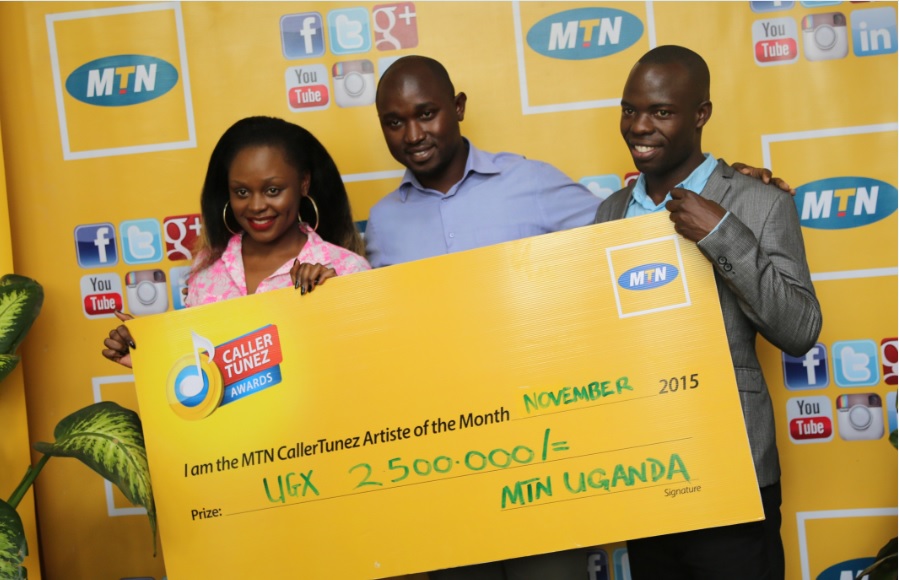 Their duet "Linda" won with 11,490 new downloads in November, closely followed by "Friendly Match" with 10,816 new downloads in the same period.
 After David Lutalo's 'Manya' dominating the MTN CallerTunez (CRBT) Online awards for two consecutive months, Chris Evans and Rema Namakula's 'Linda' breaks the trend to win MTN CallerTune for the month of November with 11,490 new downloads. 'Linda' becomes the second Rema song to win the MTN CRBT online awards after her single Muchuzi won the inaugural MTN CallerTune in the month of August 2015.
"Winning the MTN CallerTune Monthly Award for a second time is overwhelming considering that there are just so many good songs in the market. I am very grateful to MTN for this initiative and also thankful to our fans for believing and supporting us. I want to particularly thank Chris Evans and our management teams that made this collaboration a reality," remarked Rema Namakula.
On his part, Chris Evans noted: "This CallerTunez project benefits every stakeholder. Now that I have won my first, expect me to win again and again. Together with my fans and management, we are committed to success."
MTN continues with its vision of delivering a bold new digital world by innovating through initiatives like CallerTunez online awards. For artistes,
CallerTunez are fast becoming an alternative business model, complementing other revenue streams and for customers it's an affordable way of entertaining themselves while supporting their own.
"I appreciate our Customers' great response to MTN CallerTunez and in particular the MTN CallerTunez Awards initiative. Since the launch, we have seen a tremendous growth in MTN CallerTunez downloads. The MTN CallerTunez Awards only goes to show how responsive customers can be when we innovate and execute mutually beneficial initiatives. In the case of the initiative, both the artistes and customers continue to benefit from their efforts," MTN Uganda CMO, Mapula Bodibe said.
Ms. Mapula went on to congratulate the winners; Chris Evans, Rema Namakula and the customers with the most downloads in November who win themselves Huawei Devices and Cash prizes.[related-posts]
Customers Rewarded;
Racheal Mbabazi, a resident of Bweyogerere who spent UGX.149, 650 in the Month of November on downloading the MTN CallerTunez won herself a Huawei Mate 7 for the CallerTunez Customer of the month. Additionally, 10 lucky CallerTunez customers received UGX. 100,000 each.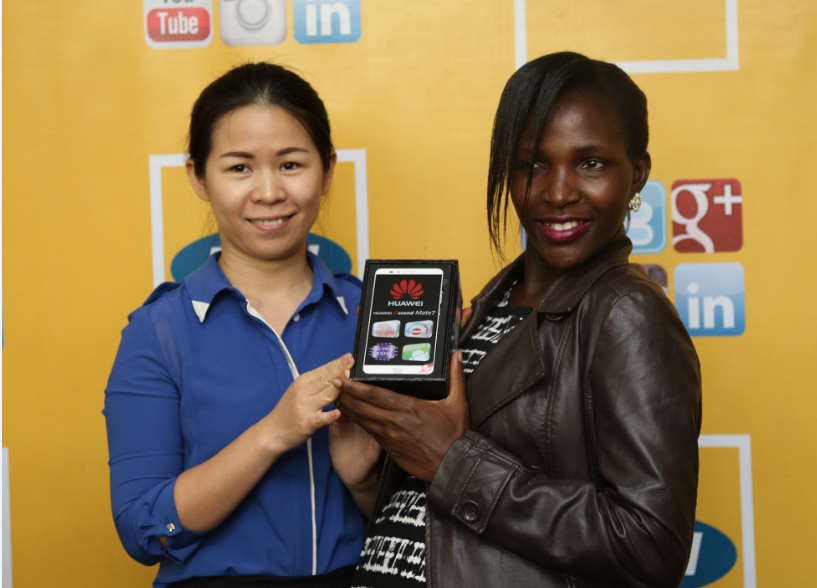 To participate in the CallerTunez online awards, customers simply need to dial *170*2# and download a CallerTune of their choice at only UGX. 550 per month. Lucky customers that participate in downloading CallerTunez stand a chance to win up to UGX 1,000,000 and Huawei devices every month.