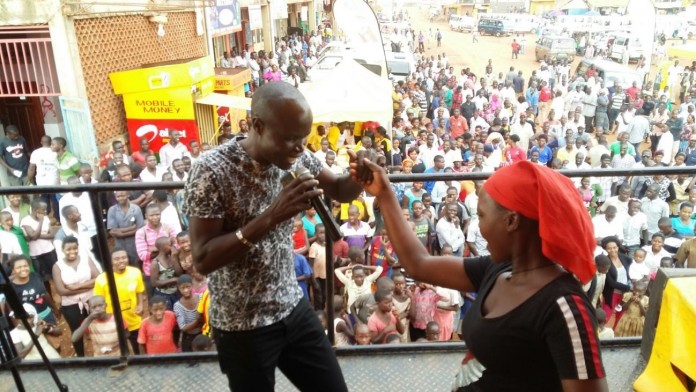 Three Jack pot winners in the ongoing lottery game known as MTN Kaja have received heavy pay-outs after hitting the jackpot.
Ayinembambazi Agatha, a resident of Natete received 20m; Musinguzi Patrick from Kyebando received 10 Million while Nalongo Mariam from Iganga who won 10million will receive her cash on Thursday 10th December 2015.
MTN Uganda in partnership with SMS2bet is running the exciting lottery game where customers who subscribe are entered into a daily draw to win up to Ugx 40 million or several other attractive prizes including airtime.
Handing over the cash to the two winners at an exciting event at Natete Taxi park yard, MTN Uganda Consumer Segment Manager Mass & Merging Brandon Ssemanda said MTN together with SMS2bet has staked millions of shillings for customers to win in the game.
Talking about the mechanics to enter the promotion, Ssemanda said all customers need to do is dial *178# and select subscribe and they will be entered in the daily draws. A subscribing customer is charged a minimal rate of Ugx 220 per day to be part of the daily draws.
"MTN is committed to continue providing the best services on the market and this promotion is yet another innovation that we have created to improve the lives of our customers by enabling them win life changing prizes", he said.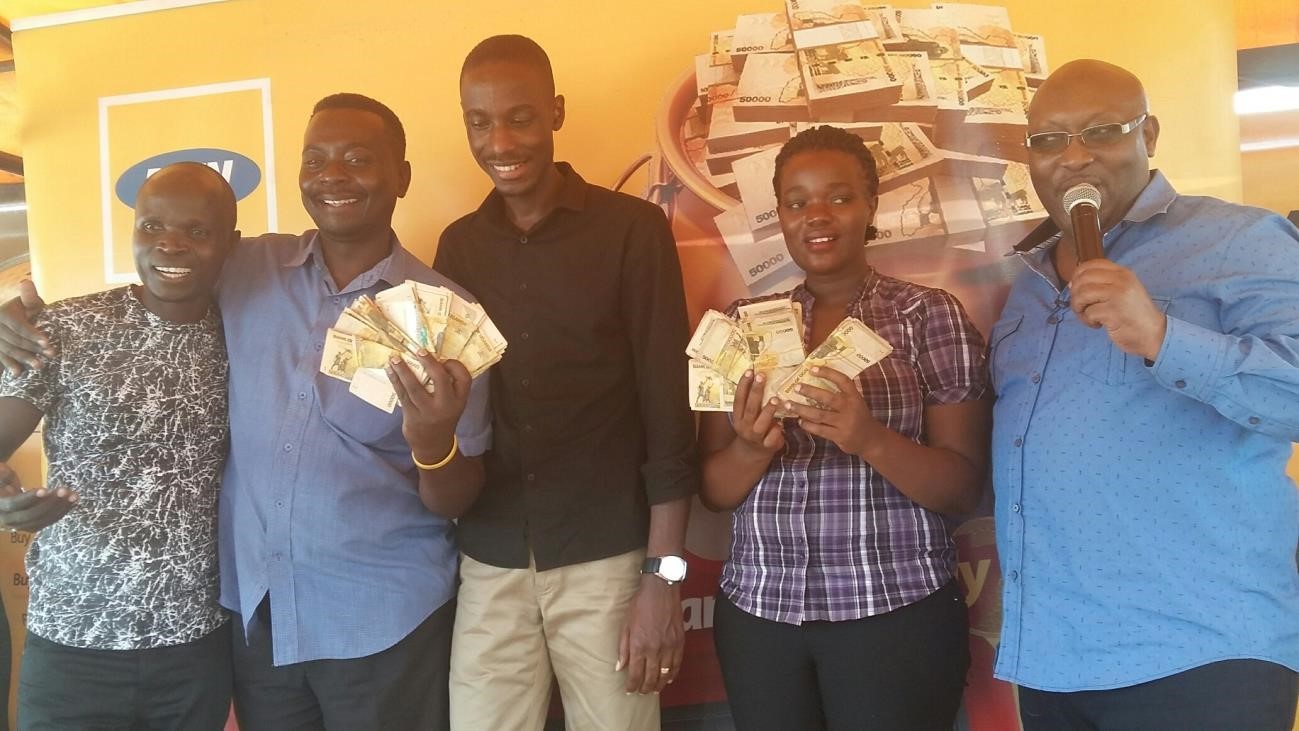 According to Ssemanda, the promotion is open to all subscribers who hold MTN lines and everyone is eligible to win the grand prize of 40 million shillings.
During draws one MTN number is randomly drawn from the entire MTN active base. Any subscribed entrant whose mobile number constitutes 8 digits of the drawn number reading sequentially from left to right will win the grand prize of 40 million shillings.
All other subscribers whose number constitutes 7 to 2 digits of the drawn number reading from left to right sequentially will also win other great cash and airtime prizes.  All winners will be notified by SMS and big winners will be called using telephone number 0776 986 178.
One of the winners Musinguzi Patrick said the win will definitely change his life for better. He hailed MTN for coming up with life-changing initiatives that have benefited many of its customers.