News
Kenya's EatOut partners with eGiftAfrica for festive season gifts
Kenya's largest online restaurant portal EatOut has announced a partnership with eGiftAfrica (part of Gift.com – the world's largest loyalty and gift card network).
The partnership will see retailers securely sell electronic vouchers both in store and straight from their websites that can be purchased from anywhere in the world. Consumers on the other hand will be able to purchase electronic gift vouchers from individual retailer websites as well as the dedicated Kenyan gift vouchers portal and email it to friends and family within seconds.
The companies have also launched 2 physical vouchers specifically for the festive season, available in denominations of 1000 and Ksh 2500.
Eatout Gift Vouchers will be redeemable at all Art Caffe & Dormans coffee shops as well as a selection of fine dining restaurants and hotels throughout the city. eGiftAfrica Vouchers will be redeemable at leading retail outlets throughout the city including Elite Digital, Healthy U, Hotpoint, IMAX, Lintons, MAC, Nairobi Sports House, Text Book Centre and many more.
"We've been looking at gift solutions for some time. Every festive period we get enquiries for restaurant gift vouchers. Our concerns had always been related to fraud and we feel that the Giift.com solution has the highest levels of security we have come across." said Mikul Shah, CEO of EatOut.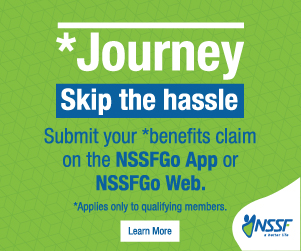 CEO of eGiftAfrica, Sharouk Jiwa has spent several months implementing technology that will allow effortless setup of gift card and loyalty programs for retailers in Kenya, giving consumers easy access to these programs by making use of technologies like mobile phones, tablets as well as stand-alone web-based and mobile app POS systems.
"Breaking into the African market presented a unique set of challenges, however with the technology we have put in place, we can now easily setup any retailer with their own gift card and loyalty program and allow consumers to easily purchase gift cards. People are shopping more than ever before and with the emerging middle class in Africa, there is no better time to allow even the smallest retailer to benefit from having its own loyalty and gift card program, and to be exposed on an international level through the Giift network.  Many large international brands are now choosing Africa for expansion and we want to be positioned for them to leverage use of our technology.  The Gift Card industry alone is over 100 Billion Dollars worldwide and we are confident that Africa will soon add to these numbers."
"We realize there has always been a problem with sending gifts to people in Africa from outside the continent.  Many families and friends are stuck with no options of sending gifts besides sending it physically with someone who is travelling or sending money via bank transfer. This creates a hassle for the sender and receiver, but we have finally solved this problem and at the same time also allowed a local retailer to benefit, which contributes to the economy," says Jiwa.
EatOut and eGiftAfrica have also joint ventured with other partners to enable Airtel and KCB loyalty customers to exchange their points for gift vouchers from EatOut and eGiftAfrica.