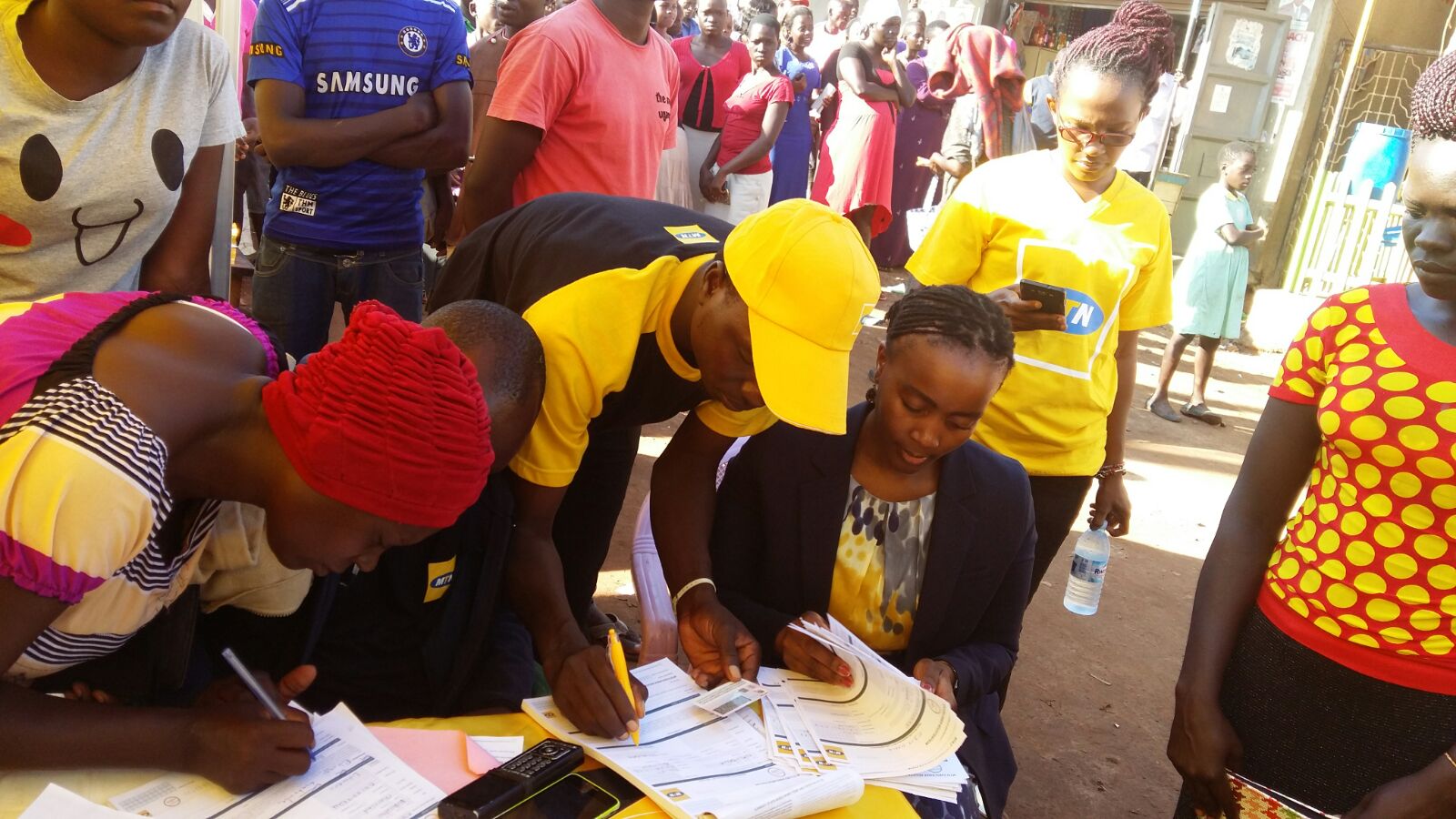 MTN Uganda has partnered with Fenix International to connect over 50,000 homes and businesses with ReadyPay Solar Power Systems impacting the lives of over 250,000 people living off-grid across Uganda.
This has been made possible through an 'easy' and affordable Mobile Money payment system offered by the ReadyPay Solar Power System. .
Launched in 2014, the ReadyPay Power System is available on a pay-to-own basis using MTN Mobile Money and works like a phone top-up to enable the user to make affordable daily Mobile Money payments according to their budget.
Customers in rural Uganda can pay in instalments using MTN Mobile Money from as little as 800/- per day with an upfront payment of 50,000/- which is inclusive of 7 free days of power.
MTN Mobile Money is Uganda's leading financial service provider, offering consumers access alternative methods of transacting to suite their lifestyle.
Currently over 50, 000 subscriber's access solar power using Solar Power Systems accessed affordably through MTN Mobile Money payments in partnership with companies such as Fenix International.
According to MTN Uganda's Chief Marketing Officer, Mapula Bodibe, Mobile Money is now backed by breakthrough technology that offers a seamless customer experience, and now even enabling affordable solar power payments, thus making life easy.
"MTN Mobile Money is so much more than money on your phone. It's a bold and simple step towards an easier way of living for MTN customers. Through such partnerships, MTN Mobile Money is transforming lives and simply making life easier," she added.[related-posts]
From November, every customer who buys a ReadyPay Solar System will also get a FREE MTN Shyne Phone. This phone is data enabled, comes with 100MB of Data free and supports Facebook. It also includes must have features enjoyed by the customer, including an FM Radio, a torch and is dual SIM enabled.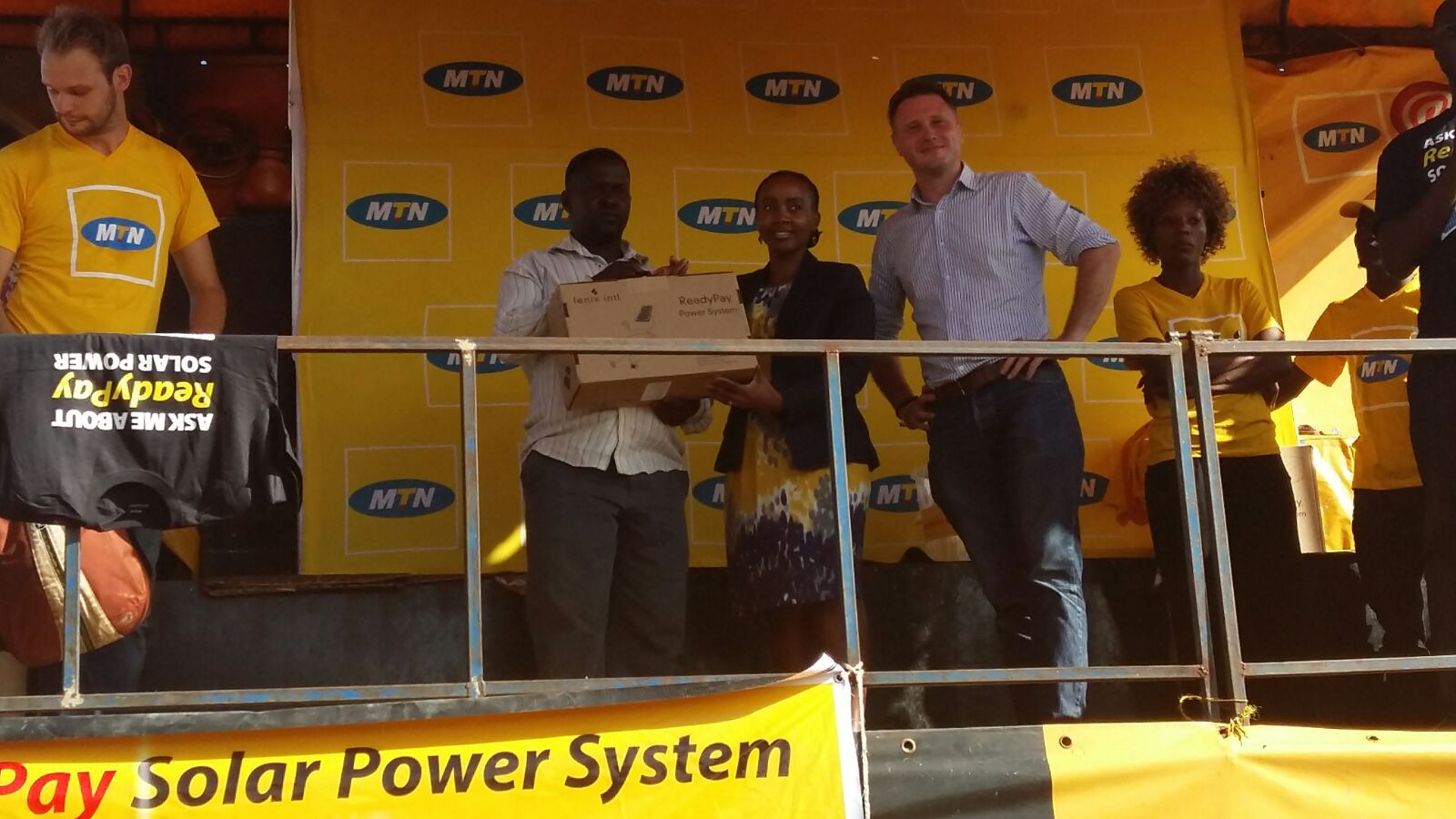 With the Readypay Solar System and Free MTN Shyne phone offer, customers can gain affordable access to the Internet in addition to the benefits of enjoying clean solar power.
The instalments paid against the purchase amount that one pays determines how long they can access the power. This allows low-income customers to replace harmful kerosene lamps with safe bright lights, keep phones charged and have continued access to entertainment in their homes including radio – all powered by Solar Power.
One of the most affordable ReadyPay Solar Power kit, a payment of 800 UGX will provide power for a day, whilst a larger payment of 24,000 UGX will provide power for a month. Payments can easily and periodically be made using MTN Mobile Money.
After 18 months, customers will own the ReadyPay Solar system for good and can upgrade their subscription to additional accessories like a TV.
Fenix International Limited, now services the majority of Uganda in places like West Nile, Arua, Nebbi, Pakwach, Gulu, Lira, Mbarara, Fort Portal, in Mbale, Soroti plus several other areas across the country and the central region with the ReadyPay Solar Power System, enabled through MTN Mobile Money Payments
With ReadyPay Power System, everyone anywhere in Uganda can power their homes. Children can do their homework under bright light, families can come together at night to listen to the radio or watch TV and people can charge their phones to stay connected. It's easy to set-up, no technician is needed, and comes with a 24 month warranty.