Features
How To Effectively Navigate Web Conferences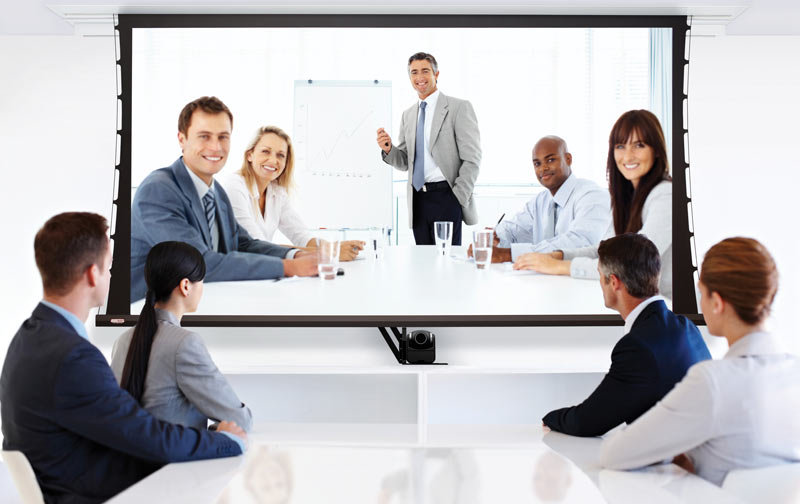 There is a dearth of information available regarding the etiquette of attending or hosting a web conference and much of it is valid and useful to know if you are just getting into this field of communication. Beyond the etiquette of these new gatherings, there are some best practices that will help conferences managed via the internet to go smoothly and with a minimal amount of delay or frustration. Effectively navigating the process of web conferences is essential to having a successful experience each time.
Prepare for technical issues. It doesn't matter if you are hosting or attending an online video conference, you should be prepared for technical issues and have a game plan for resolving them as quickly as possible. Connection issues such as low or spotty internet service, firewalls that block connections to certain systems and issues with cameras, microphones, monitors and more are potential problems, so make sure you are familiar with your equipment and software or have someone close at hand so you don't hold up the conference or others as you try to resolve your issues.
Rehearse your presentations and test your materials ahead of time. Not everyone is familiar with how to design and time a presentation for use in a web conference. The best way to understand the timing, where to sit or stand and how to present your material so that it's clear and legible for all participants is to rehearse ahead of time and test the materials you intend to use before you're on the spot. Give yourself time to revise and adjust your work so that it fits well into the time available to you and presents well to your audience.
Assign conference roles to participants. Don't juggle the entire conference on your shoulders if you're the one hosting. Delegate tasks and roles to other participants so that you create an atmosphere of engagement. Moderators, technicians in charge of different aspects of your equipment, presenters and an overall producer are just some of the roles that you can assign during your conference to keep things running smoothly and keep engagement high.
Create a "virtual lobby" before your conference begins. Because there can be confusion surrounding web conferences and it's difficult to ensure that everyone received and understood all of the pertinent information before the conference is scheduled, consider creating a virtual lobby to help ensure everyone is on the same page. Open your conference a few minutes ahead of time and display the schedule, technical details and even a phone number for those that may be having a hard time connecting so you can stay aware of what's going on. This also helps people that are trying to verify their own information know whether they're in the right place and how to get themselves connected without needing further direction.
Consider your time carefully. When you schedule your web conference, consider your time very carefully. It can be easy to lose track of where participants are connecting from, so be sure you understand where participants are located and carefully choose your times based on their time zones, especially if you have international partners that you want involved. Furthermore, if you intend to have a lengthy conference, be sure to schedule in breaks between presentations so that everyone can stretch their legs, has time to focus on other important tasks or just so that the technical staff have a minute to clean up any issues behind the scenes before they affect your transmissions.
Understand the Etiquette
Knowing the proper behaviors and etiquette to follow for a web conference is an important aspect of a smooth and organized event. Make sure you share your expectations of how others will conduct themselves and adhere to the etiquette throughout the conference. Be clear about how you want others to comport themselves and consider the overall flow of the conference when you handle these rules. A few suggestions that help the overall flow and clarity of a conference immensely are the following:
Identify yourself when speaking, each time. It can be hard to distinguish one voice from another depending on audio quality, speaker volume and other things. Consider making mandatory to identify yourself when speaking, especially after a long pause or when multiple people are sharing input. Something as simple as "This is John," prior to voicing an opinion can increase clarity significantly.
Limit side conversations. Anything that doesn't directly contribute to the topic that the conference is currently discussing should be filed for later. Don't talk to a neighbor, chat on the side or get distracted going through your email and miss a cue or lose the thread of conversation.
Use the mute button. Background noises, even ambient room noises, can come across microphones and be distracting and annoying as well as interrupt conversation and make it hard to understand people. When you aren't speaking, mute your microphone to avoid contributing to the noise levels.
Conclusion
There are many ways to ensure a successful conference managed via the internet. The best online video conferencing Blue jeans tips and tricks will help you have a starting point to ensuring you have a smoothly run, engaging and participation rich conference and that your goals and information will be clear and easily understood by all attendees.