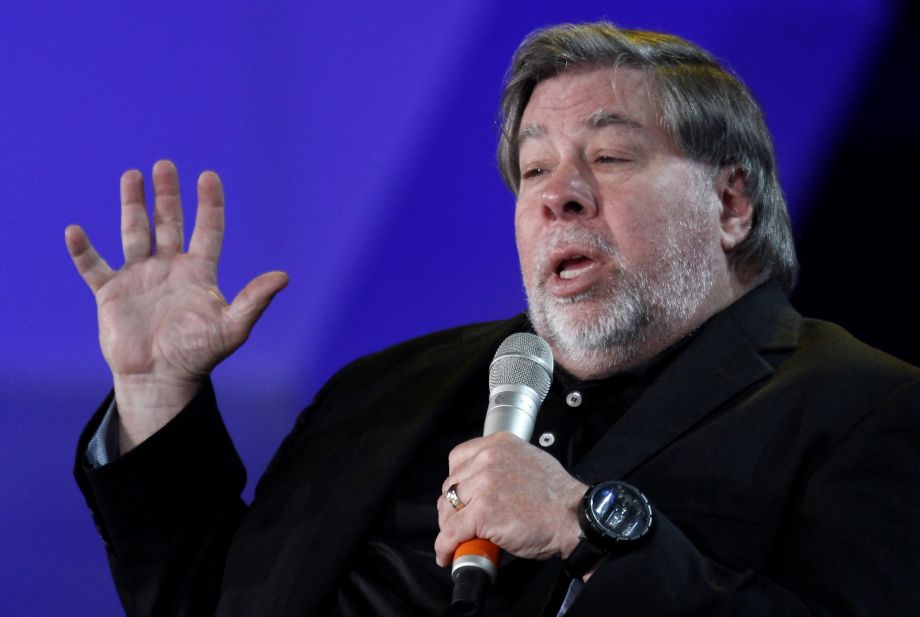 Just as the late president of Apple, Steve Jobs, was well-known as the company's public face, Steve Wozniak is known as the technical wizard behind the very first personal computer, the seed from which all Apple's future successes would grow. On December 2 in Ho Chi Minh City, Wozniak will address 400 of Vietnam's leading businessmen at the SMAC 2015: Connecting Values – Evoking Potentials.
Steve Wozniak attends conference with 400 Vietnamese entrepreneurs
Although we live in an age where technology permeates almost every facet of our daily lives, many Vietnamese corporations still find it hard to apply technology to their businesses. Organised by state-run MobiFone Corporation, the SMAC 2015: Connecting Values – Evoking Potentials will be a unique opportunity for the business community to update its technology trends and learn how to better apply IT solutions in management and business.
During this event, Wozniak will put forward intriguing ideas on future trends such as Big Data and Cloud technology, as well as discussing inspiring and creative case studies about the impact of technology on business.
The conference is considered a major coup for Vietnam's business community in 2015. It is also a great springboard for MobiFone's future annual events where Vietnamese business leaders can assemble and share ideas with top technology developers from around the world. Aside from the knowledge-sharing value of such an event, it is also a golden opportunity for tech investment.[related-posts]
Steve Wozniak: Father of Apple computer
In 1976, Wozniak and Steve Jobs founded Apple Computer Inc. with Wozniak's Apple I personal computer. The following year, he introduced his Apple II personal computer, featuring a central processing unit, a keyboard, colour graphics, and a floppy disk drive. The Apple II was integral in launching the personal computer industry. Steve went back to UC Berkeley and finished his degree in electrical engineering/computer science in 1981.
At the age of 65, Wozniak's CV is a laundry list of business and philanthropic ventures, focusing primarily on computer capabilities in schools where he has stressed the importance of hands-on learning and encouraging creativity in students. Making significant investments of both his time and resources in education, he adopted the Los Gatos School District, providing students and teachers with hands-on teaching and donations of state-of-the-art technology. He also founded the Electronic Frontier Foundation, and was a founding sponsor of the Tech Museum, Silicon Valley Ballet, and the Children's Discovery Museum of San Jose.
A chief scientist at Primary Data, Wozniak is also a published author, and his autobiography iWoz: From Computer Geek to Cult Icon made the New York Times bestseller list.
In his career as an altruistic tech-guru, Wozniak has given many interviews and delivered many speeches on electronic technology to give both the business community and the public access to his insights in technology and its potential everyday applications. He has proved to be a talented speaker, drawing massive crowds who are keen to hear the success stories and lessons learnt from the time he built Apple.
For his outstanding achievements in invention during his time at Apple, including single-handedly designing the first personal computer, Wozniak was awarded the prestigious Heinz Award for Technology, the Economy, and Employment. He was also awarded the Hoover Medal, an honour given for "outstanding extra-career services by engineers to humanity". Furthermore, in 2014, he was inducted into the Industry Week Manufacturing Hall of Fame.
[
VIETNAM BREAKING NEWS
]