Interviews
News
Interview: Mike Rosenberg, founder of Aleutia Computers
Aleutia Computers Ltd is a privately owned computer manufacturer based in London, United Kingdom. Their product range consists of low-power desktop and server computers. Their computers have been purchased by several African countries for their ICT in Education projects. Aletuia Computers is a Gold Partner at the 2015 Innovation Africa Summit taking place at Speke Resort Munyonyo 30th September till 2nd October. Joshua Twinamasiko had a chat with founder and Managing Director, Mike Rosenberg.
Tell me about yourself and your work with Aleutia Computers.
I founded Aleutia Computers after volunteering in Ghana to set up a computer classroom for street children and was faced with the challenge of failing, expensive to run second hand desktops. The costs of power and support crippled the project and I thought there must be a better way.
A year later Aleutia released its first product, a fanless energy efficient computer, and everything since then has followed the same design principle of 'no moving parts' reliability and exceptionally low power consumption.
Why did you choose low power computers? Was this a business based decision or personal motivation/inclination?
Very simple. The experience we have means we understand the importance of energy efficiency in rural Africa, where every watt counts. As a company, after making many trips to Africa and seeing the challenges communities face we are committed to bridging the digital divide in Africa and have a passion for reducing the carbon footprint. So both a business and personal motivation.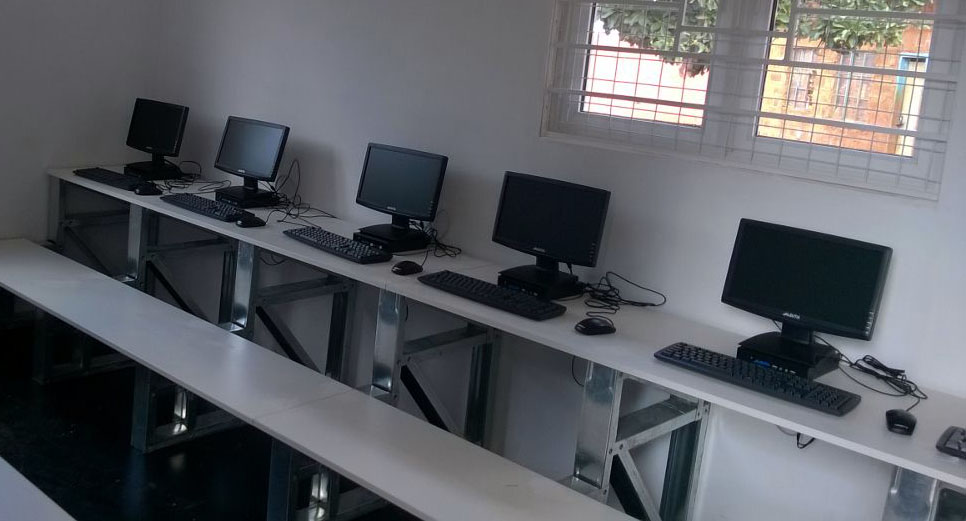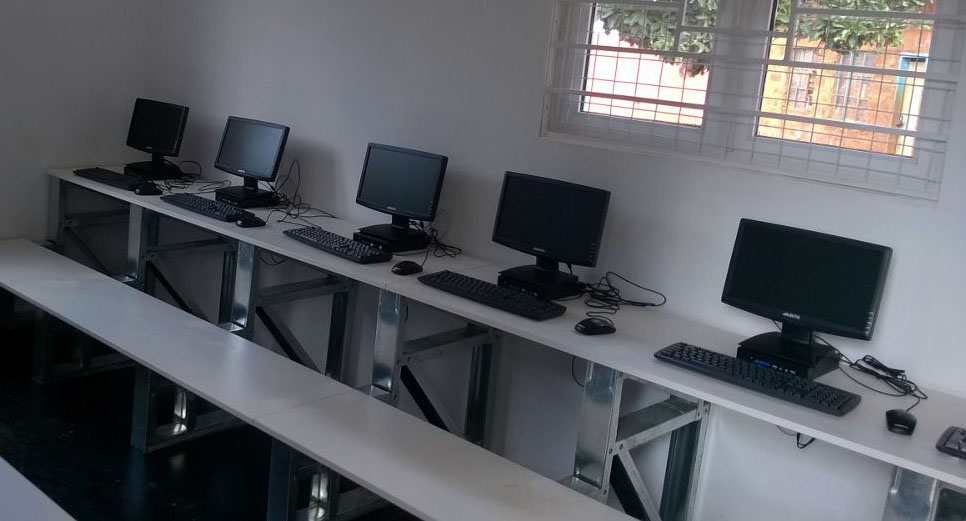 You seem to have several projects in Africa, including Uganda. What exactly are you doing in these areas?
Well, it's a long list but here are some highlights.
In Uganda, working closely with Uganda Communications Commission we have 113 Solar Classrooms serving 40,000 schoolchildren Aleutia worked closely with UCC in Kampala to a fit-for-purpose Aleutia T1, a fanless computer designed to handle areas with lots of dust. The T1's 8-20V DC input meant it could also run directly from 12V batteries without requiring an AC inverter or a DC 12V regulator.
Aleutia's local partners provided solar panels and installation expertise and Aleutia's Solar Classroom in a Box solution, with 10 x T1 computers and 12V monitors, was installed at each school.
Since 2012, Aleutia has provided this solution for every UCC rural school, over 113 schools and 1243 computers and servers, all running on sustainable solar power.
In Kenya, we have recently provided a step up from the Solar Classroom in a Box  to providing a solution to include the building. Our Solar Container Classroom is being deployed in 47 counties in Kenya.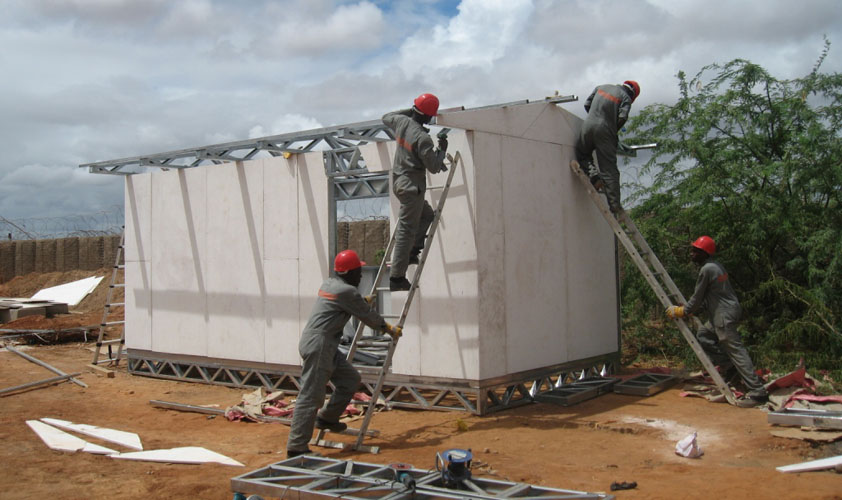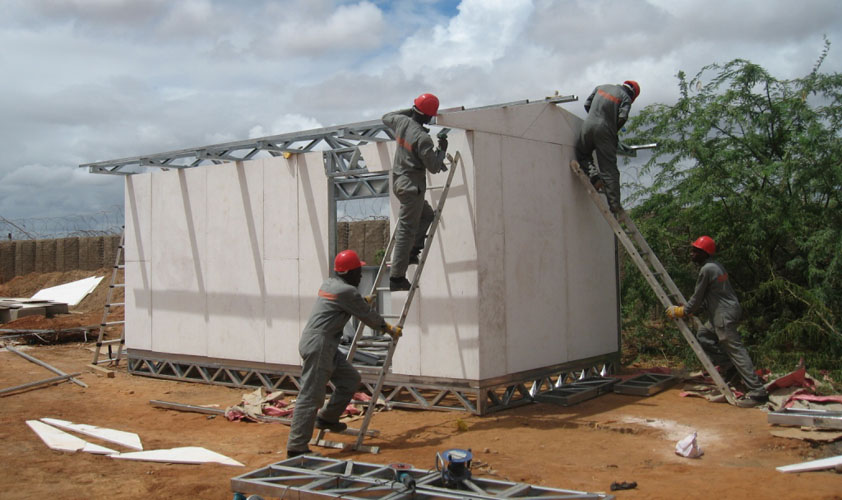 In Nigeria, we have deployed another 33 Primary Healthcare Clinics in Oyo State. The  Solar powered solution with fit for purpose computers, includes software written in house in collaboration with medical experts. It provides trained Nurses with the ability to diagnose and treat common ailments and provide midwifery assistance in rural areas, with Led lights for after dark deliveries. Originally a pilot in 9 rural locations, it's made a serious difference to rural Primary Healthcare and the clinics have been treating over a hundred people a day each!
In Ghana Making Ghanaian Girls Great! (MGCubed) is a first-of-its-kind project focusing on 'interactive distance learning'. Their aim was to provide 72 government schools with solar powered computers and projectors and broadcast live teaching sessions from studios in Accra. The pioneering project would impact more than 5,000 marginalised girls within two regions in Ghana (Volta and Greater Accra) and offer them an enhanced quality of education and transform their future. GEMS Education Solutions, the world's leading education company, project managed the entire operation. Aleutia not only provided the solution, but Aleutia staff completed the installation too.
What is it like working in Africa, and Uganda specifically? What challenges/highlights have you encountered along the way?
There are challenges we've seen and overcome, such as dust, lack of grid power, and the enormous cost of getting spare parts such as hard drives to remote areas. And if you provide power in off grid areas, people start plugging things in: we stopped using inverters since teachers would plug in tea kettles and run the batteries down.
But all these challenges we've overcome by making the computers rugged, solar-powered and 12V DC and by enabling computer classrooms in rural communities we can level the playing field, providing students in rural Uganda or Sierra Leone with access to the same content and software as kids in the UK have.
One of my greatest highlights was visiting a rural school 4 hours from Kampala. There was no laboratory equipment and no textbooks. It took me a minute to realise that the hand drawn map on the wall was of Canada. And then we went into the ICT classroom and those children had interactive geography software, virtual dissections and physics labs and powerful resources like offline Wikipedia (all 4.6 million articles). We make sure the computers work but a computer is only as good as the software and content it delivers.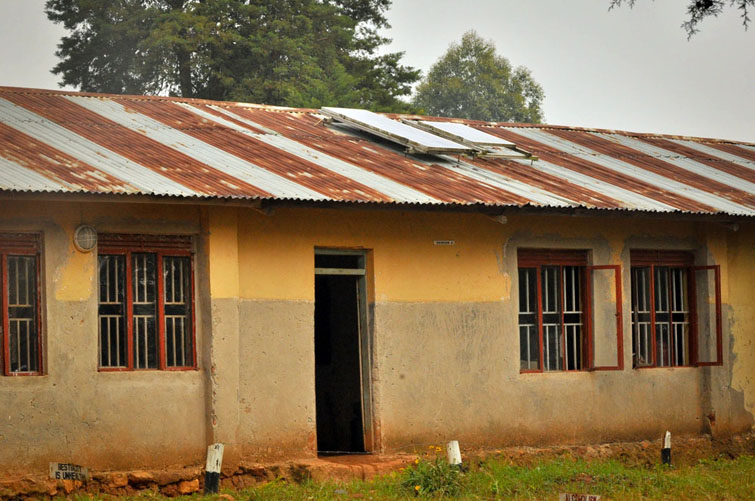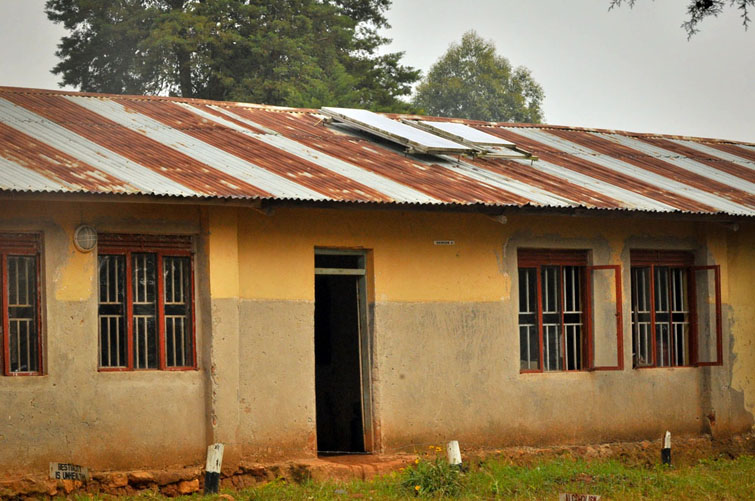 Tell us about the project with UCC.
We've been working with UCC since 2011 and have now deployed our computers (in labs of 10 or 20) at 137 solar schools. There were already using energy efficient "nettop" PCs but we presented our T1 as a better alternative: aluminium instead of plastic, SSD instead of hard drive, fanless instead of actively cooled and 12V instead of 19V.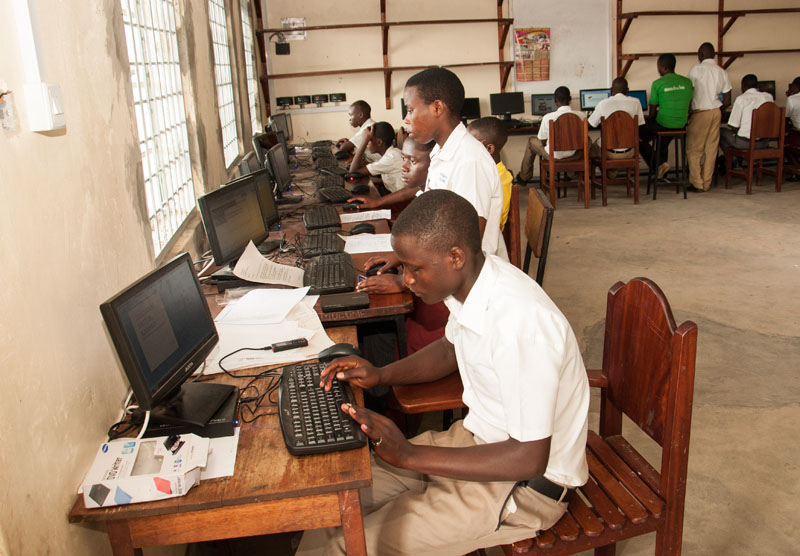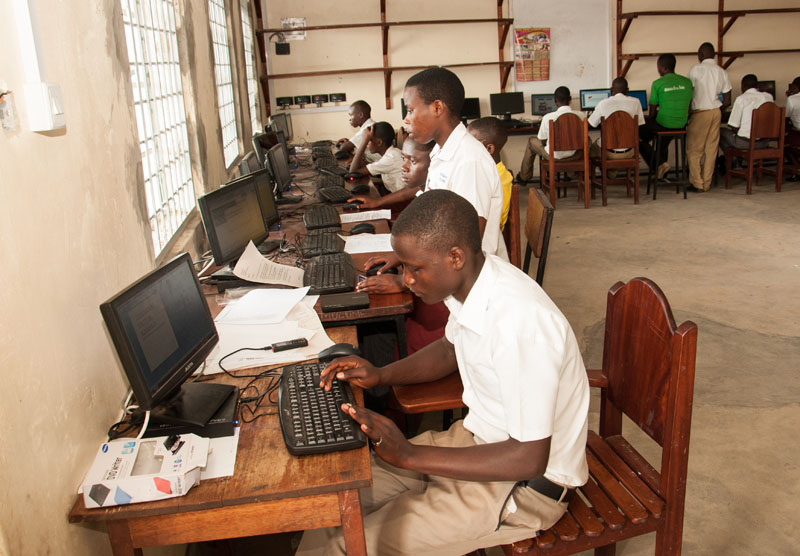 What I love about the UCC project is that they are not just building computer labs to teach ICT but every subject from Geography to Chemistry to Physics uses the computer lab as part of its teaching efforts and it becomes a teaching aid so we have buy-in from all the faculty and all of the children interact with the computers. It's the most equitable project we've worked on.
And the UCC projects are not aid or donor funded. 1% of the country's telco revenue goes into a central pot, the Rural Community Development Fund, which pays for this – so ordinary Ugandans making phone calls and sending text messages are enabling this transformation.
What's your take on the state of ICT in education in Africa? What do you think of efforts from African governments to improve education systems?
Because of the challenges of dust, heat and in the main, unreliable power, ICT is a challenging area to make sensible inroads into for most in education. Aleutia saw this as an opportunity to provide fit for purpose ICT hardware that actually would not just work but would continue to do so reliably over an extended period. Our machines have been designed to work at a mission critical level because we know how challenging support to hardware in rural and remote areas can be. African Governments that we work with all have the same goal essentially. They know that their children need access to ICT to be able to compete is any marketplace globally. Frankly, with kids being any countries future, giving them the same access ultimately gives that country the opportunity to be competitive and enable growth.
Do you think education systems in African schools are equipping learners with the right skills? What skills do you believe are vital and they should be taught?
We see that some definitely are or are fervently aspiring and planning to do so. Innovative use of ICT to provide essential skills in Maths, Language and Science based subjects can, with thoughtful application, be the foundation of life changing education. Many now realise that just providing hardware with no thought to content provision is actually almost pointless. Computers are great enablers but without sensible provision on them, are not much more than big paperweights!
We work closely where we can with organisations helping to advise, provide and source core content that is relevant , but also with vocational skills content too.
How different is the education in Africa from say Europe? What do you think we can learn?
Education in Europe still strives to provide core skills in the 3 main areas. Seen as essential and an obvious grounding for children's further development, getting those core skills right is seen throughout the world as the very best start. We feel that wherever we go in Africa, the same is true. The application to provide these skills is where effort in Africa is best placed. ITC is essential in that core provision to ensure that children in Africa are not denied that 21st century equality of skill and knowledge which ultimately enables a country to be capable of competing in a global marketplace. Without them, they will be shut out
You're a Gold Partner with the Innovation Africa Summit. Have you taken part in previous conferences? If so, what were your highlights? Tell us more about Aleutia Computers' affiliation with Innovation Africa / Brains Network.
This is actually our first time here at this conference. We're very pleased to be part of this summit  for 2015 and we have high expectations of being able to give a solid view of Aleutia Computers capability in this exciting market.
What are your expectations of this year's Innovation Africa? What do you expect to benefit?
African Education and primary Healthcare provision is our passion and we see the Innovation Africa Summit as a fantastic place to showcase, network and interact with those people who could benefit from our solutions. We are always keen to bring our expertise and experience to new places and the team is looking forward to some interesting conversations with attendees.
Uganda is seen as a leader in innovation and this conference is well placed for attendees to see Uganda as a market that is growing.
Finally, on a lighter note, if you were stuck on an island in the Indian Ocean, what three things would you like to have? And why those 3 things?
That's easy  – a solar panel, an Aleutia computer and a satellite internet connection.
Brilliant answer! Thank you very much for taking the time to answer our questions.