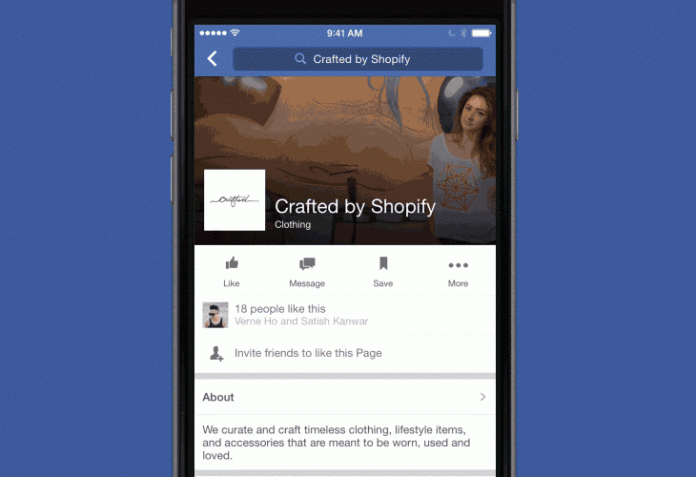 After partnering with e-commerce platform Shopify, shopping on Facebook has become reality.
The Shop lets merchants display products directly on their company Page and retailers can also choose whether they want customers to be able buy products directly on their Facebook Page or if they will be redirected to the company's store or app after clicking the buy button.
All of the payment processing is handled by Shopify, not Facebook, so shoppers need not worry about having their credit card information saved without their permission.
There is also an option to have it stored for future purchases though for anyone who wants that.
Currently, the feature is currently being tested by a few thousand pages, but will be rolled out in the coming weeks to all.
Via TNW