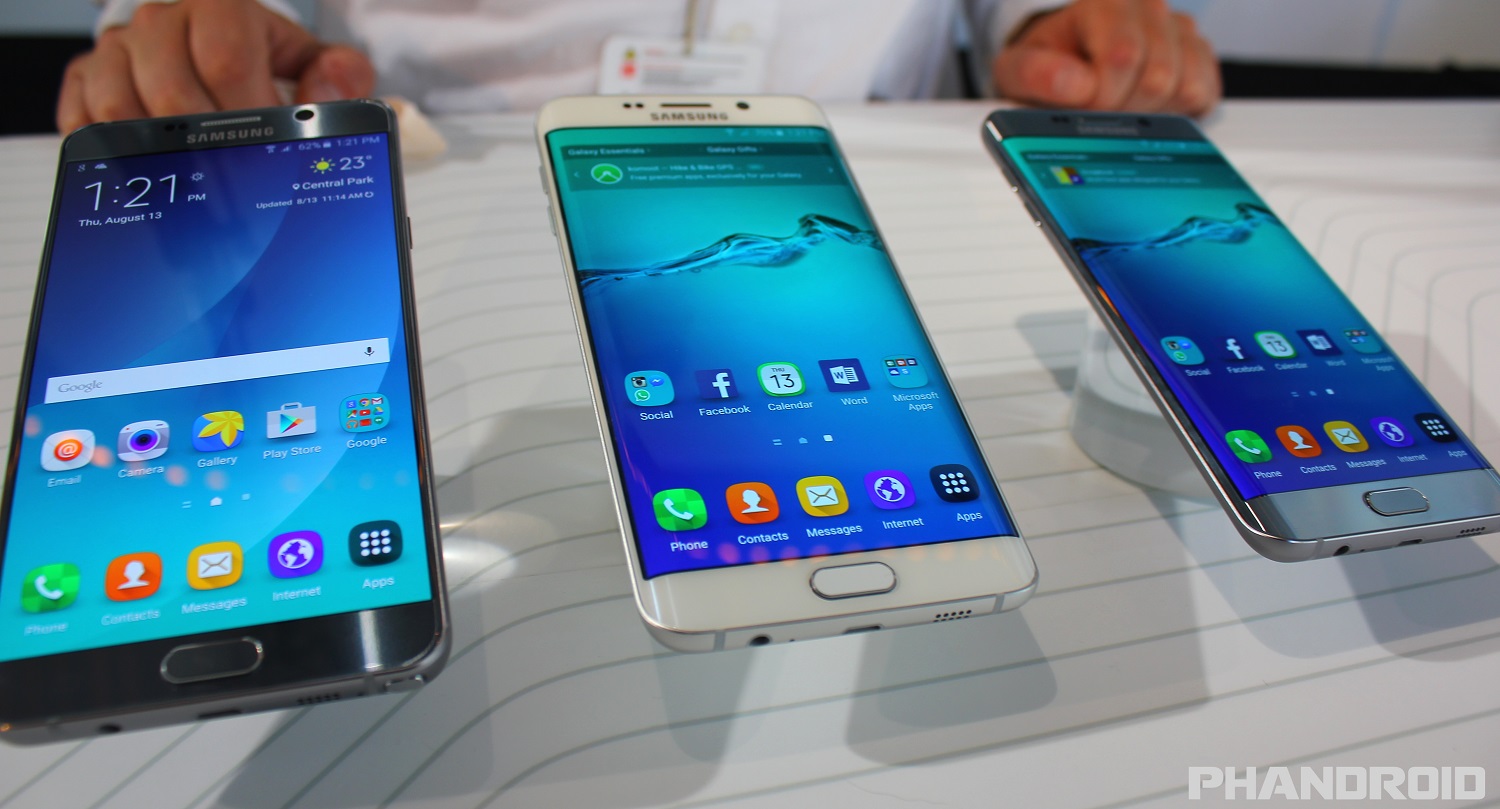 At Samsung's big press conference yesterday in New York, the company announced two new flagship smartphones: the Samsung Galaxy Note5 and the Samsung Galaxy S6 Edge+, both of which include large "phablet" sized screens that poise them to be direct competitors to the iPhone 6 Plus.
Like the Galaxy S6 Edge, the Galaxy S6 Edge+ will feature a dual curved screen but offers more of it with a bigger 5.7-inch Quad HD Super AMOLED display. This is a cut above the S6 Edge's 5.1-inch screen.
The S6 Edge+ also gets a boost to its RAM, offering 4GB over the S6 Edge's 3GB. Users will however note that the camera has remained the same on the newer phone, still a 16MP rear camera and 5MP front like the S6 Edge.
The Galaxy Note 5 is the successor to Samsung's Note 4. But unlike in the case of the S6 Edge+, the Note 5 does not offer any extra inches in its screen over its predecessor. Both devices boast a 5.7 inch display, but the Note 5 does bump up its RAM to 4GB, compared to the Note 4's 3GB.
Samsung claims the Note 5 has received an upgrade in ergonomic design to be more comfortable to hold. It now has a curved back and narrower bezel. The Note 5 also comes with a new and supposedly easier to hold S Pen that can be popped out from the phone with one click.
Another added feature to the Note 5 allows users to write down ideas or quick notes when the screen is off even if it is locked. Samsung also claims PDF files can now be annotated with the S Pen, and users can use 'Scroll capture' to capture Web articles or images even if they are long.