Features
The 2nd EACO ICT Exhibition kicks off in Kampala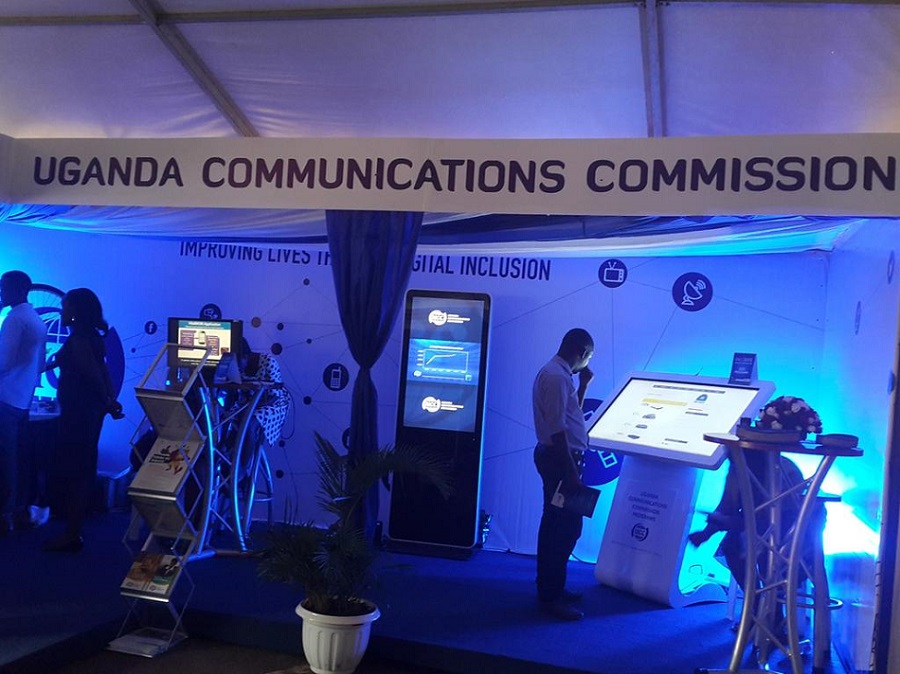 The 2nd EACO Exhibition began yesterday (June 24) with exhibitors from Uganda, Kenya, Tanzania, Rwanda and from Burundi at the Sheraton Hotel Kampala. The event is running concurrently with the 21st Congress Assembly under the Theme, "Improving People's lives in East Africa through Digital Inclusion".
EACO institutionalized a regional ICT Exhibition for the five EAC Members States which is organised every two years side by side with its Congress as part its capacity building and ICT awareness programmes.
The maiden EACO Exhibition was held in Nairobi in June 2013. UCC, in conjunction with EACO's Ad hoc Committee on ICT Exhibition, is organizing this exhibition.
This year's Exhibition has attracted local, regional and international ICT exhibitors aims to gain new knowledge and build their capacities; interact and share experiences; network and create partnerships.
They will also showcase their products, innovative services and ICT solutions; promote the creation of wealth through research and innovation; and help EACO expand its revenue-generation base.
Background
EACO, originally called the East African Communications Organisation (EACO), and formerly the East African Regulators, Postal & Telecom Operators Organisation (EAPTO), was formed in the late 1990s by the national regulators and incumbent telecom and postal operators in Kenya, Tanzania and Uganda – the then only three member states of the East African Community.
In 2009, the national ICT regulators and operators from Rwanda and Burundi joined the organisation after the two countries became EAC members. In 2010 the name of the organisation changed to EACO largely due to the convergence of technologies and expansion of the mandate of the national ICT regulators to cover broadcasting.
Aim and objectives of EACO
EACO aims to strengthen and promote cooperation among the five EAC Member States through the development and provision of telecom, postal and broadcasting services in East Africa. Its objectives are:
To harmonise ICT Policy and regulatory frameworks in the East African region;
To promote the development of broadcasting, postal and telecommunications/ ICTs, and;
To devise ways and means to achieve fast, reliable, secure, affordable and efficient communication services within the EAC.
These objectives complement those of the EAC, especially with regard to harmonization of communication policies and development of the communications sector.
Membership of EACO
The membership of EACO comprise of the Regulatory members who consist of all Communication Regulatory Authorities in the five EAC Partners states, Sector members who consist of operators in the postal, telecommunications and broadcasting sectors who are licensed to provide communication services in any of the EAC Partner States and the Associate members who consist of the academia and other organisations whose objectives are in line with or support those of EACO..
EACO's areas of focus
The programmes of EACO are focused on: Members' capacity building and development of a critical mass of human ICT skills to manage and drive the communications sector; harmonization of ICT policy and regulatory framework within the EAC; strengthening and coordination of collaboration with stakeholders in the ICT sector.
Promotion and development of communication services and applications.
Coordination of Interconnection of networks and cross-border connectivity.
Efficient and optimal utilization of scarce resources (Spectrum and numbers)
Promotion of universal access to fast, reliable, secure, affordable and efficient ICT services.
Institutional capacity building of EACO's secretariat to enhance its efficiency and effectiveness.
ITSO is an intergovernmental organisation charged with overseeing the public service obligations of Intelsat, Ltd. The 150-member state organisation, to which Uganda is a member, works to ensure that Intelsat provides public telecommunications services, including voice, data and video on a global and non-discriminatory basis.
When Uganda hosted the 35th ITSO Assembly of Parties at the Serena Conference Centre from July 3-6, 2012, it was the first ITSO Meeting to be held in Africa.
Event expectations
Solomon a Kampala based developer, one of the minds behind the MTN App Challenge winner Yoza App says He wants to see what other developers are doing and learn from their work.
According to Mr. Ibrahim Bbossa the Manager Consumer Affairs at UCC the event is organized for Business people looking for opportunities, IT Enthusiasts and Students who may be looking for career development opportunities.
Asked as to why Uganda Communications commission only sponsored two Startup exhibitors who were the recent winners of the ACIA Awards, but Kenya and Rwanda sponsored Ten and Eight exhibitors respectively.  Mr.  Bbossa said that they have financial constraints since they are sponsoring the whole event.
So Ugandan developers may not gain much from this Exhibition other than coming to see what those from the EACO member states.
The next  event will be in two years time and it will be hosted in Rwanda.