News
Spain plane crash linked to data-wipe error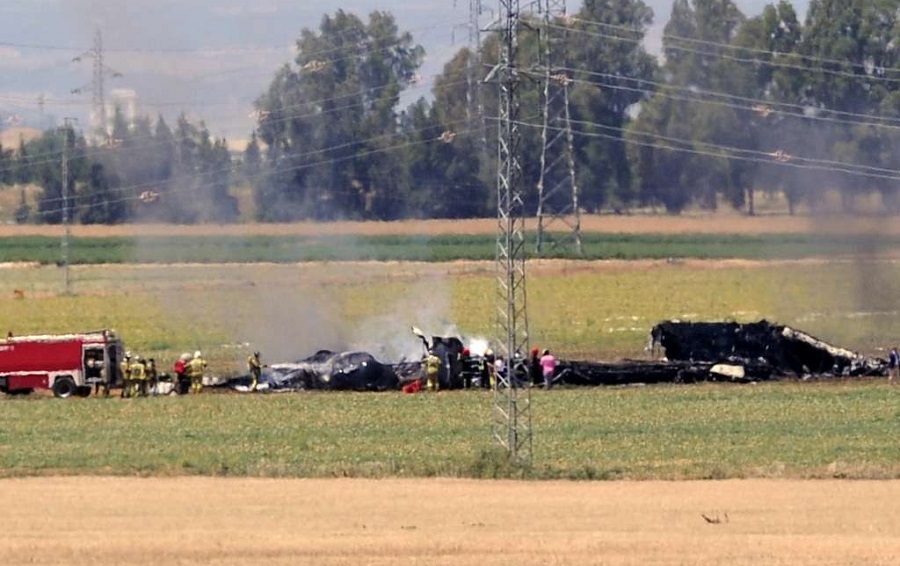 A military plane crash in Spain was probably caused by computer files being accidentally wiped from three of its engines, according to investigators.
Plane-maker Airbus discovered anomalies in the A400M's data logs after the crash, suggesting a software fault.
And it has now emerged that Spanish investigators suspect files needed to interpret its engine readings had been deleted by mistake. This would have caused the affected propellers to spin too slowly.
The aeroplane crashed near Seville, during a test flight on 9 May, killing four crew members on board.
Several countries that had already accepted deliveries of the plane – including the UK – grounded them following the accident.
However, Airbus has announced it plans to fly one of its own A400M aircraft at the Paris Air Show next week.
"We have complete confidence in the A400M, and we are delighted to fly our demo as planned," said Airbus executive Fernando Alonso in a statement.
Sources say the focus of the inquiry was a theory that files known as "torque calibration parameters" had been accidentally deleted during a software installation process ahead of the plane's first flight.
Each engine is run by a separate computer called an Electronic Control Unit. The ECUs take the pilot's inputs and make the engines they control respond in the optimum way.
The parameter files are used by the ECUs to interpret sensor readings about the turning force generated by each engine – the torque – which is used to make the attached propellers spin. Without the files, the ECUs cannot make sense of this data.
This would explain why three of the plane's four engines did not respond properly to the crew's attempts to adjust their power settings shortly after take-off.
Via BBC