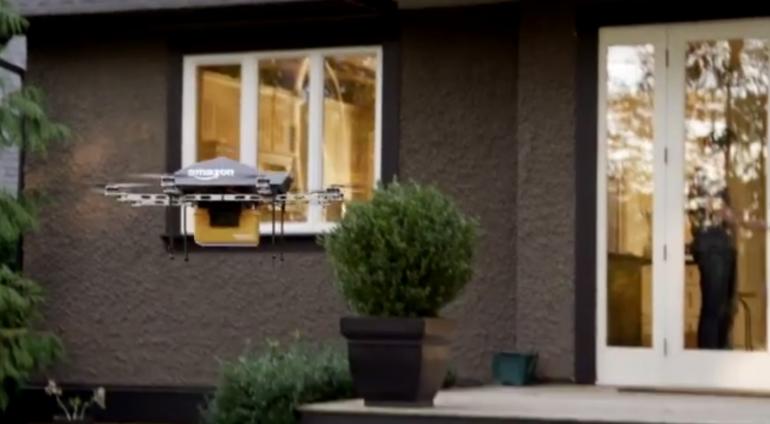 Amazon has been planning to use flying robots to deliver goods to customers for quite some time and now the online retail giant has a patent for its "PrimeAir" drone delivery system.
The U.S. Patent and Trademark Office published the patent last week. Amazon submitted its proposal for a retail delivery system using unmanned aircraft last September.
The patent awards Amazon exclusive IP related to a "system for aerial delivery" rather than relating to a specific type of drone aircraft. The first claim in the patent describes:
"1. A system for aerial delivery of items to a destination location, comprising: a plurality of unmanned aerial vehicles, each of the plurality of unmanned aerial vehicles configured to aerially transport items; an unmanned aerial vehicle management system, including: a processor; and a memory coupled to the processor and storing program instructions that when executed by the processor cause the processors to at least: receive a request to deliver an item to a destination location; and send to an unmanned aerial vehicle of the plurality of unmanned aerial vehicles, delivery parameters identifying a source location that includes the item and a destination location; wherein the unmanned aerial vehicle, in response to receiving the delivery parameters, is further configured to at least: navigate to the source location; engage the item located at the source location; navigate a navigation route to the destination location; and disengage the item."
A further 19 claims relate to ways the drones in Amazon's fleet would be managed, networked, navigated, receive delivery locations from online purchases, complete deliveries, and more.
Via PCMag