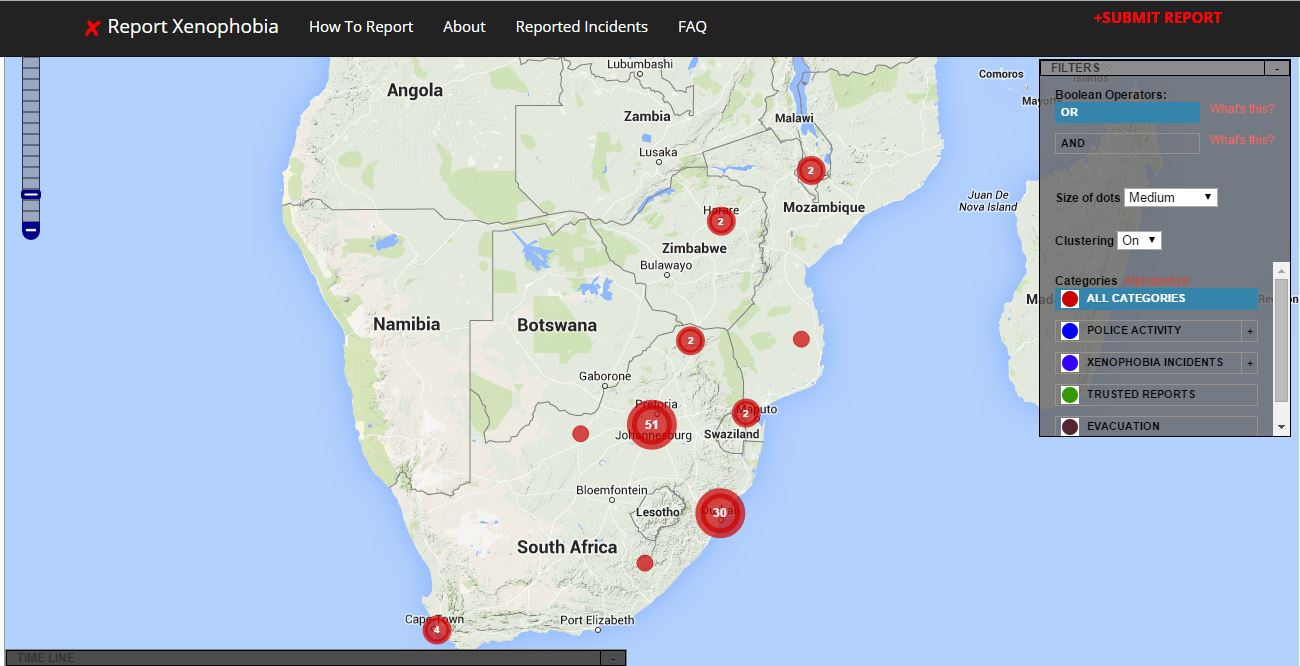 Kenyan non-profit Ushahidi and online publication iAfrikan have developed Report Xenophobia – a tool to help better understand the landscape of the violent attacks taking place against foreign nationals living in South Africa. The tool has come in the wake to help authorities, local and foreign citizens continue the fight against these inhumane acts.
The Report Xenophobia website is a real-time tool that anyone can use to submit reports and alerts of incidents in their areas via SMS, email, Twitter, the Ushahidi app and directly on the site.
Ushahidi first came into the light as a tool when it crowdsourced and mapped violent attacks during the Kenya's 2007 elections and later during the Haiti earthquake in 2010.
Through Report Xenophobia website,reported incidents are first verified and then placed on an interactive map where you can see evacuation areas, where there has been or is any police activity and where there have been xenophobic incidents including murder, assault, damage to property and intimidation.
Incidents are also periodically shared with organisations and stakeholders that may find the information useful such as the South African Police Service (SAPS).
An official statement from the website read: "We need your help in making the platform a strong force to curb this evil. Whether potential or historical, let's report these incidents. The info can be used by others to avoid danger or for quicker response from South African Police."
Credit: CIO