News
US blocks Intel from updating China's supercomputer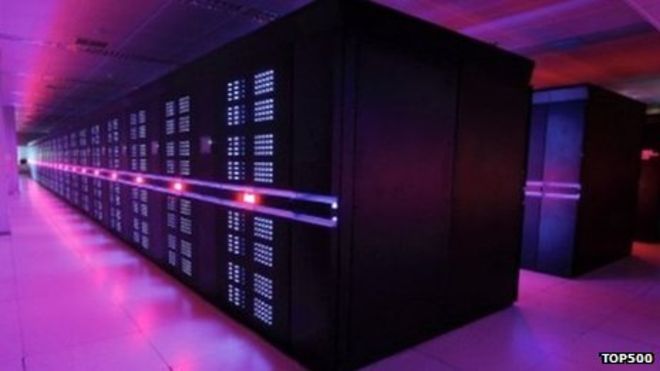 The US government has blocked Intel from helping China update the world's biggest supercomputer.
The company applied for a licence to export tens of thousands of chips to update the Tianhe-2 computer, but the Department of Commerce refused, saying it was concerned about nuclear research being done with the machine.
Intel had also signed a separate deal worth $200m (£136m) with the US government to build a massive supercomputer at one of its national laboratories.
The Tianhe-2 super computer uses 80,000 Intel Xeon chips to generate a computational capacity of more than 33 petaflops. A petaflop is equal to about one quadrillion calculations per second. It is at the moment the world's most powerful machine.
The machine was due to undergo a series of upgrades to boost its number-crunching abilities past 110 petaflops, but the upgrades would depend largely on new Intel Xeon chips. The chipmaker informed US authorities of its involvement with the upgrade programme and was told to apply for an export licence.
The US Department of Commerce said it refused Intel's application to export the chips for Tianhe-2 and three other Chinese supercomputers because the machines were being used for "nuclear explosive activities".
Intel has has signed a large deal to build the Aurora supercomputer at the Argonne National Laboratory in Illinois. When finished that machine is expected to have a peak performance of 180 petaflops.
Via BBC