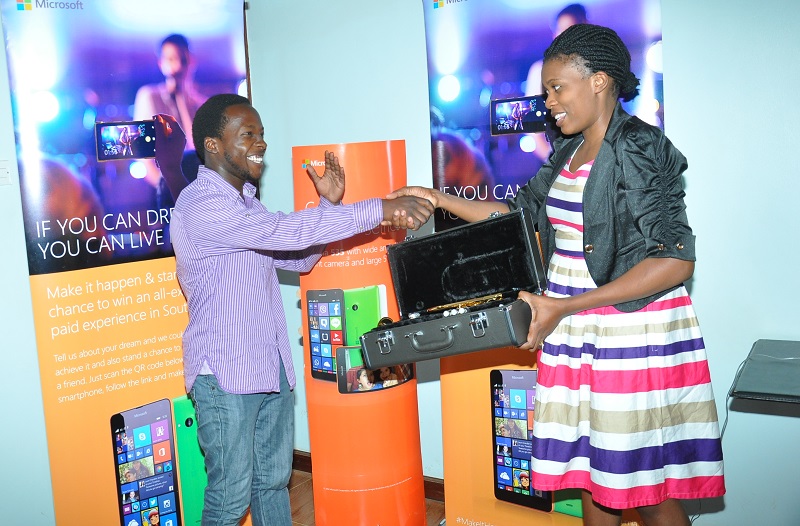 Kampala – Having saved up enough money from his part-time job as a school teacher, 22 year old Justin Ojago decided to reward himself with a smartphone.
His reasons for purchasing the Microsoft Lumia 535 were to basically stay in touch with friends on 'WhatsApp and Facebook.' Little did he know that this simple purchase would be an opportunity to bring one of his wildest dreams closer to reality.
"I just wanted a good phone with superior apps, thus my decision to purchase the Lumia 535. As I scrolled through the different applications, I came across information about the Microsoft Make it Happen campaign. So, I casually registered for the sake of it and carried on with my usual chores," Ojago narrated.
A few weeks later, Ojago was called and informed by a Microsoft representative that the handsets maker was ready to make his dream come true.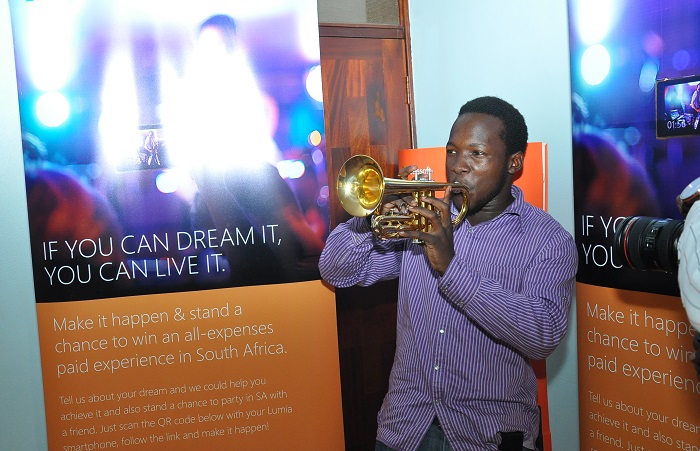 By his own admission, it was not possible that an S.6 'vacist' who was literally leading a 'hand-to-mouth' life as teacher had been chosen as the lucky winner.
"I just refused to believe it and may have christened those representatives all sorts of names. I thought they wanted to 'fleece' me. I even blocked some of their numbers but they persisted. I have always had a burning passion to learn how to play a musical instrument and that is the dream I shared with Microsoft. I still cannot believe this," an ecstatic Ojago said as he received a brand new Yamaha YTR4335 GII Bb Trumpet valued at over £482.
Ojago becomes Uganda's third winner after Allan Onoba who received a laptop and monster headsets plus tuition to enable him pursue his lifelong ambition of becoming a 'DJ.' The other winner was Colled Katirima, a State House Uganda employee who walked away with the high end Lumia 930 and Monster Headsets.
Launched in February2015, the #MakeItHappenEA aims to empower customers to share their life long desires, and four lucky winners selected to get the rare opportunity of bring their dream to life.
The grand prize of the campaign is a chance to win a life changing, all-expense paid Experience with friends to Cape Town, South Africa courtesy of Lumia.