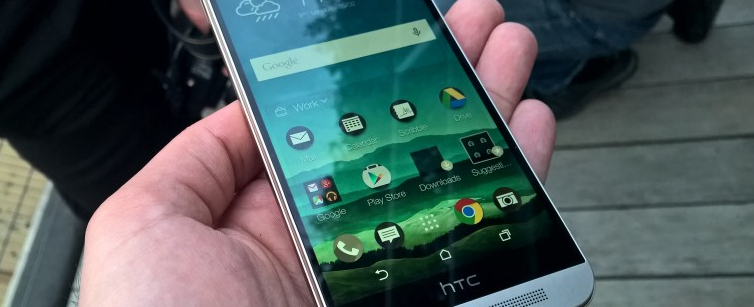 HTC lifted the lid on its next flagship smartphone – the HTC One M9, so we spent a little time with the device to see how fared at a first pass.
As a fan of the One M7 and M8, it's nice to see that HTC has kept the same approach with its latest model, and it's even more pleasing that it ditched the additional spacial sensor and rear-facing UltraPixel camera, which I found always produced variable results.
The downside, however, is that the device doesn't look quite as sleek as its predecessors. It certainly still screams 'premium' though, so this is pretty much haggling over minor differences. From the short time we used the handset, it seemed snappy and responsive – as you'd expect with a top-of-the-range smartphone.
The H9 also comes with 100GB of Google Drive storage included, which should help with all your media storage.
The screen is a full HD affair and (as with previous versions) was highly impressive – bright, crisp and showing a wide range of colors accurately.
In terms of camera capacities, while we can't vouch for image quality without a proper test – we found it was impressively quick to snap a picture. There's no pressing of the shutter button and waiting for the image to be captured.
Some of the nicest touches on the One M9 come in its Lollipop-based, Sense 7-equipped OS. New features like BoomSound Connect promise to make better use of the HTC's audio capabilities and its new OneGallery photo feature seems like a logical solution to keeping access to all your pictures stored across different services without taking up unnecessary room on your device.
What it's like to live with day-in, day-out or how it will measure up to the yet-to-be-announced competition at MWC remains to be seen, but keep an eye out for our full review in the near future. First impressions are good though.
Credits: TNW