News
First Global Data Launches Mobile Payments Service in India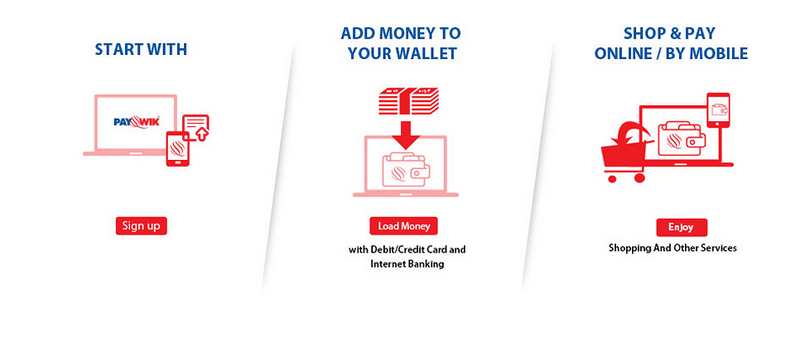 First Global Data Limited is pleased to announce that it has launched its mobile payment service "PayQwik™" in India.
PayQwik is a one stop mobile payment service available across India. Through integrations with more than 50 banks, cash card, debit and credit card networks, net banking, and other mobile wallets, customers are able to load money into their PayQwik™ mobile wallet.
Customers are then able to make purchases, pay bills, top up mobile phones and purchase coupons at up to 60,000 merchants and 12 telecom companies across India. This "spend" infrastructure will continue to evolve and grow over time. The PayQwik mobile payment service also enables customers to send money to any mobile number across India, and to generate and redeem loyalty points.
By virtue of our connectivity to banks, PayQwik™ enables customers to move money from their bank account to their PayQwik™ mobile wallet and vice versa with simplicity and ease, in real time.
In this first phase deployment of the PayQwik™ mobile wallet in India, more than 500 innovative products from one of the most prominent online shopping store in India have been embedded into the PayQwik™ mobile wallet. This provides our customers with a one stop shopping experience. Over time, additional products from more vendors will be available on the PayQwik mobile wallet.
PayQwik is available for download in the Google Play Store and will be available for iOS devices in the very near future. The Corporation made a conscious decision to have its mobile payment service available on Android devices first due to the significant penetration of Android devices in India.
Pankaj Kumar, CEO of First Global's India subsidiary and PayQwik™, said, "India has become one of the fastest growing markets in Asia Pacific. According to many industry analysts, the Indian e-commerce market will reach $6 billion in 2015, a 70 percent increase over 2014 with revenue of $3.5 billion. We have also witnessed a remarkable growth in mobile users in India. India has now become the world's second largest mobile market after China and will reach 165 million in 2015. We are therefore very confident and anticipate a significant market for PayQwik™ services."
"This is a significant milestone for First Global and we are thankful for the opportunity to serve the Indian marketplace," said Andre Itwaru, Chairman, President and CEO of First Global Data Limited. "India is one of the largest markets in the world, but is also one of the most demanding and sophisticated. Our success comes from having the right technology, incredible connectivity, and a suite of services which are currently in demand by Indian consumers. Our platform enables us to diversify our service offerings, and to grow and scale as the Indian marketplace evolves. We look forward to continued growth in India and the continued deployment of our mobile payment services in other parts of the world."
Credits: Yahoo Finance