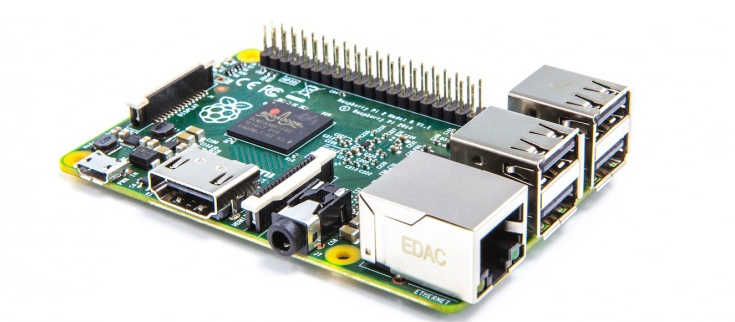 The original Raspberry Pi has been extremely popular, now it's time for the sequel. The Raspberry Pi Foundation and element14 have revealed the Raspberry Pi 2 Model B in London this morning.
The board is six times faster than the previous model, the Raspberry Pi Model B+, with a jump to 1GB of RAM and a new Broadcom quadcore processor.
In its blog post announcing the Raspberry Pi 2, the organization says it's been working with Microsoft for the last six months to bring Windows 10 to the new Pi.
The Raspberry Pi 2-compatible version of Windows 10 will be available free.
The new Pi boots up in less than half the time of previous models and has an expanded number of GPIO pins, allowing you to connect up to four USB devices. Crucially, it's selling for the same price as the previous model – $35.
TNW spoke to Mike Powell, Technology Development Manager at element14, about the new Pi. He says the new model better fulfils the Raspberry Pi Foundation's original mission:
"The aim was to put computing into the hands of a lot of people around the world for $35. That was fine but you had to be a little forgiving about the performance. It was good but it was never going to be a computer that could do a lot. The new model runs like a PC which is a great leap for the same price point."
He notes that looks can be deceiving: "The Raspberry Pi 2 looks a lot like the B+, but it's a wolf in sheep's clothing, it'll give you incredible performance."
If you've been building projects with earlier Raspberry Pi models, they'll still work with the new version. Powell says: "We're not changing the things people love. You've got the same connectivity and the same GPU. All the main video functions remain the same."
People building data hungry applications will be happy with the new model too. Powell says:
"A slightly bigger cache in the device helps with pipelining between the memory and the CPU. The kind of applications that'll benefit here are number-crunching ones like machine vision and pattern recognition."
Packing real PC power into a single board, there's no doubt that the Raspberry Pi 2's launch is the most significant since the original Pi caught our eye.