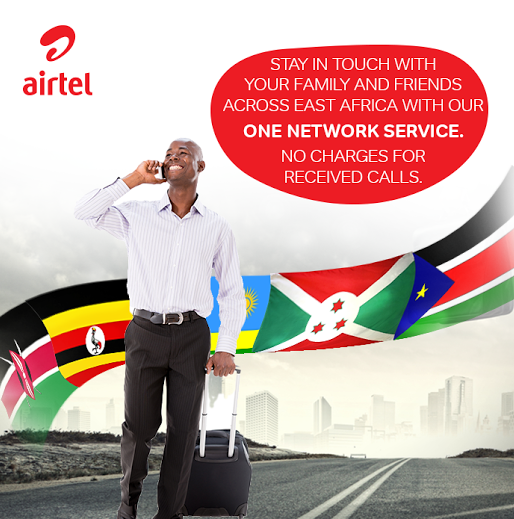 Kampala, Uganda, 15th January, 2015 – In line with the decisions made by the Heads of States during the Northern Corridor Integration projects initiative(NCIPI) summit held last year, Uganda joined Kenya, Rwanda & Sothern Sudan in becoming a one Network Area state for telecommunication services.
The implication for Airtel Uganda is that effective 15th January 2015, roaming calls to the One Area Network and call back home rates will be charged at a flat rate of Uganda shillings 350/-Receiving calls when roaming will be absolutely free whilst international calls from Uganda to the One area Network will incur a charge of Uganda shillings 330/-
Speaking on behalf of the Airtel Uganda, Mr. Prasoon Lal the Airtel Uganda Marketing Director said, "Airtel Uganda has been offering one network roaming benefit to all its customers across sixteen other African operations & the Indian sub-continent for over three years", said Prasoon.
He further added that the benefits on the Airtel platform include; No security deposits required for Both Postpaid & Prepaid customers, one can now recharge using home and visited country's recharge vouchers Applicable in the 17 Africa countries airtel operates and one can enjoy LOCAL RATES of the visited country.