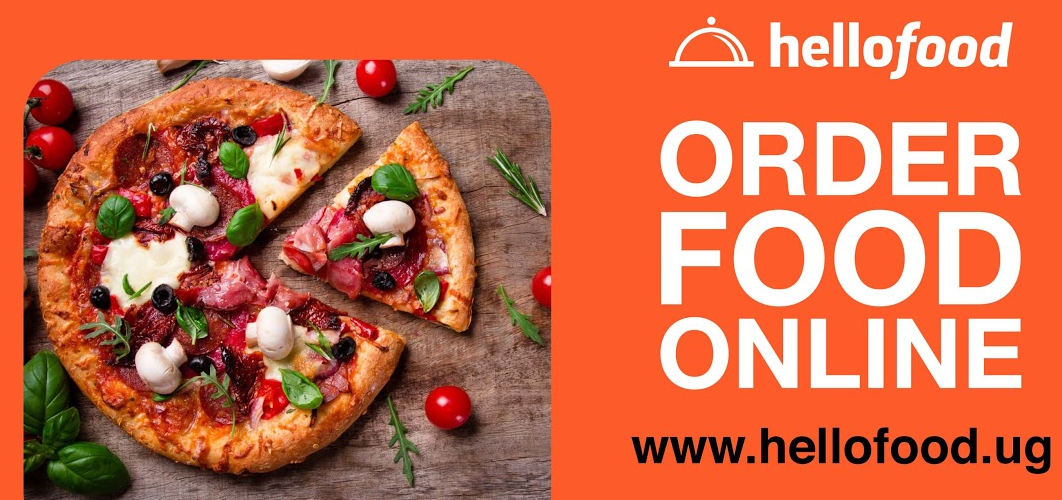 Ever been in a situation where you are very hungry but don't want to leave your home or your desk? Well there is this app or website, that apparently a lot of my friends have been telling me about called Hellofood. With Hellofood you can order your food and it will be delivered to you on time, that way you don't have to sit in traffic or wait at the restaurant.
With that in mind I decide to explore this further so this week I managed to have a chat with Ron Kawamara the Managing Director of Hellofood Uganda about what Hellofood does and why you should care to trust them with your next meal order.
What are your predictions for 2015, how is it going to be different for you and hellofood?
2015 is poised to be a big year for Hellofood. We saw incredible growth last year but now that many Kampalans are more aware of the convenience and variety we offer, we expect to expand at an even greater pace. We have increased our operations to keep up with the increasing demand for our services from individual customers and from companies that are ordering for their employees to save money and time.
Most people know hellofood as a platform to order food from their favorite restaurants in Kampala but we also offer catering services to companies for lunches, meetings and events. Companies often choose Hellofood because of the variety of cuisines on our platform, efficient delivery and the reduced corporate prices we offer.
This month we are also integrating MTN mobile money and debit/credit card payment systems to make hellofood as easy as possible for all our customers.
Already as a result of our strong partnership with MTN this year, the hellofood app and website are zero-rated on MTN. This means that your data is not used when using our services on your MTN phone.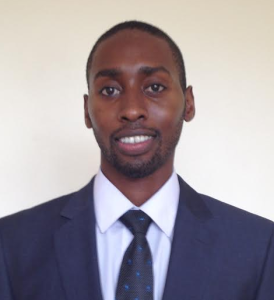 Tell us about yourself and  what you do.
I'm the Managing Director of Hellofood Uganda. Before hellofood, i worked in the startup industry  in Los Angeles and San Francisco and also dabbled into political advocacy in the State of California.
I was born in Fort Portal but my actual home is Butuku, a small area mainly populated by cattle ranchers. My family and i still rear cows today. I completed my O'Levels at Ntare School before moving to California when i completed High School.
I did my bachelors degrees at the University of California, Berkeley and got my masters at the University of Oxford.
Why is Hellofood relevant in our market, what value does it bring to the users right now?
Hellofood has been successful because we offer practical solutions to Kampala problems. With hellofood, you don't have to sit in traffic jam or wait in long lines at restaurants to get food. With a few taps on the free hellofood app or website you can order food from more than 100 restaurants and get it delivered to your doorstep in a very short time. You can browse menus and choose from a variety of cuisines at restaurants all over Kampala.
Moreover, it is the same price as you pay at the restaurant and we offer great customer service. This is why the public and a panel of experts voted hellofood as the best e-commerce in Uganda at the Digital Impact Awards Africa. For restaurants, we help them increase their delivery sales by giving them an online and mobile platform to reach thousands of customers in Kampala.
We invest a lot of money to market for our partner restaurants and provide them with constantly evolving technology and analytics of their businesses.
A simple Google search, show Hellofood is a global business. What are some of the challenges you've faced in the local market here in Uganda.
Hellofood and it's affiliate Foodpanda is the leading global online food delivery marketplace, active in more than 40 countries on five continents. Whereas we have this global presence, we are also a local company; run here and committed to this country.
As for challenges, like all e-commerce businesses in Uganda, we find the lack of an efficient address system to be a challenge. However, we are fortunate to have delivery drivers who understand Kampala very well and as a result, delivery of food is made much easier and on time.
How are you ensuring to stay on top of your game as hellofood this year.
We have a great team that is motivated and working hard to make every customer's experience with hellofood a great one. The app and website are excellent and easy to use and we have large inventory of restaurants for customers to choose from. These combined with the new innovations we are adding to our service such as online payments and GPS enabled deliveries, will see hellofood continue to be the best option to get food in Kampala.
Well there you have it, my next task now that am hungry is to order some food and I am going to write about my experience buying my meal with hellofood. I like the comments and the review on their website but do let me know what you think of hellofood or share your experience about ordering food with their service via our Twitter and Facebook.