DEMO Africa has announced the chosen top40  tech startups that will launch their product on the DEMO Africa stage in September 2014.
There were more than 400 applications received which proved that there is great ambition in the local tech scene.
The finalists came from all over the continent with 14 startups from Nigeria followed by Kenya, Ghana and Egypt.
Below is the list of the chosen startups.
Shamba Technologies —  Design domestic power products for the 115 million families in Africa without power. (Tanzania)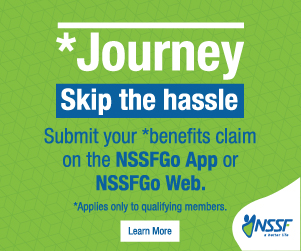 Mergims – An online platform that will enable African immigrants, around the world, to pay tuition fees, airtime and utility bills for their loved ones back home. (Rwanda)
Prepclass –  an education technology company that uses the latest web technologies to ensure that relevant local content such as past questions, class notes, flashcards are available to students on their digital devices. (Nigeria)
SmartPesa –  Allows merchants to accept credit card payments using a mobile phone. Comprising a low cost card reader, App and server-side processing. (South Africa)
Kitiwa – Kitiwa helps ordinary Africans send and receive money, cheaply, instantly, using the bitcoin technology. (Ghana)
Cube – Cube enables anyone (whether individual or business entity) to accept card payments in person with their existing phone (even a basic phone), anywhere, anytime, real-time without the internet (and can also work with Internet, if preferred). (Nigeria)
LocName – A web and mobile application that enables people to find businesses easily using their LocNames. (Egypt)
TrafficBytes – An end-to-end solution allows mobile operators and telecom vendors to leverage existing big data and provide realtime accurate roads traffic information. (Egypt)
Oradian – The cloud based core banking system for microfinance. (Nigeria)
MyeCampus — An online teaching and learning platform. (Ghana)
Nerve –  Delivers cost-effective, higher quality & mobile convergent smart devices & services to inspire greater productivity in next billion people in emerging nations. (Nigeria)
SokoNect – An agribusiness solution designed to shorten the distribution channels of agricultural produce while facilitating fast trade between farmers and their prospective buyers. (Kenya)
IroFit – A developed mobile card payment system. (Nigeria)
NiKweli – A mobile-to-web job matching platform that connects employers and job seekers for lower skill, "blue collar" type positions. Job seekers register their standardized mini-CV through SMS. (Tanzania)
MobileJobs (mjobs) powered by SOMTEC — A web and mobile job alert and recruitment services that allows job seekers to get information about job vacancies and helps employers to get the right candidate immediately. (Ethiopia)
Online Hisab —  A cloud-based accounting package for Ethiopian SMEs, who are looking for an affordable and easy to use accounting solution. (Ethiopia)
PieRide –  A ridesharing technology platform offering monthly subscription transportation service for daily commuters. (Egypt)
Hutbay – A platform that helps real estate consumers find and share vital information about real estate, mortgages and connect with real estate professionals in Nigeria. (Nigeria)
VOTO Mobile — A mobile phone notification and survey platform removes the barriers to insightful mobile communication between citizens worldwide and the organizations that serve them. (Ghana)
ASiM – An integrated tool with Quickbooks and SAP Business One to produce rich, real-time business intelligence. (Kenya)
Feedbackplus – Feedbackplus lets customers give feedback to different organizations online or through a mobile app either on the spot as each event is taking place or later at each customer's convenience. (Nigeria)
SpacePointe – An e-commerce marketplace which focuses on the African retailer. (Nigeria)
VIGO – A fully responsive website building tool allowing African entrepreneurs and business owners to create their own beautiful websites from any device, including a feature phone. (South Africa)
Valuraha Group —  A platform that simulates the African Financial Markets enabling one to interact with various investment instruments, under actual market conditions, using virtual money. (Kenya)
Cribpark –  A platform that provides people with all the information about housing, catalogue of home designs to choose from, shop to buy their housing items and a project section to offer design and construction project management services. (Nigeria)
Saisai – A wireless mesh network consisting of free access wireless hot-spots in public areas and public transportation. (Zimbabwe)
Chura – Allows interoperability between different mobile networks in a multi-SIM environment. (Kenya)
Matibabu – A Phone Application for early, non-invasive malaria diagnosis with a custom piece of hardware (Matiscope). (Uganda)
Paysail – A simple way for businesses and accountants to better manage payroll. (Ghana)
Integrated Medics — A web based application package to computerize any large scale hospital, while putting into consideration the complexities involved in the medical industry. (Nigeria)
Connect Finance —  A software which allows companies to track their finances, create invoices, quotations, sales orders, way bills, payments etc. (Nigeria)
MuZik –  A virtual assistant which makes mobile phone subscriber's life more eaier, by providing the right music or information , automatically grabbed on Internet, for feature mobile phone. (Cameroon)
What'sIn – Mobile application platform service allows consumers with chemical allergies to instantly find the correct information when they scan a product UPC. (Tunisia)
Foodstantly – An online marketplace which provides customers with fresh and cooked food and also offers home delivery services. (Nigeria)
Telecosys – Delivers innovative software solutions for Tech-based service providers including Telecom operators, Internet Service Providers, Cloud-based service providers, and pay TV. (Egypt)
The Pearl Dream Inc. — Digital Collection of African Stories for Kids and eCommerce retail site for animation inspired items. (Kenya)
InstaCare – Makes access to healthcare services as easy as visiting ATM by enabling real-time verification & authentication of beneficiary's health insurance subscription and, reconciliation/settlement of bills & invoices between HMOs & healthcare providers. (Nigeria)
Credit: VB